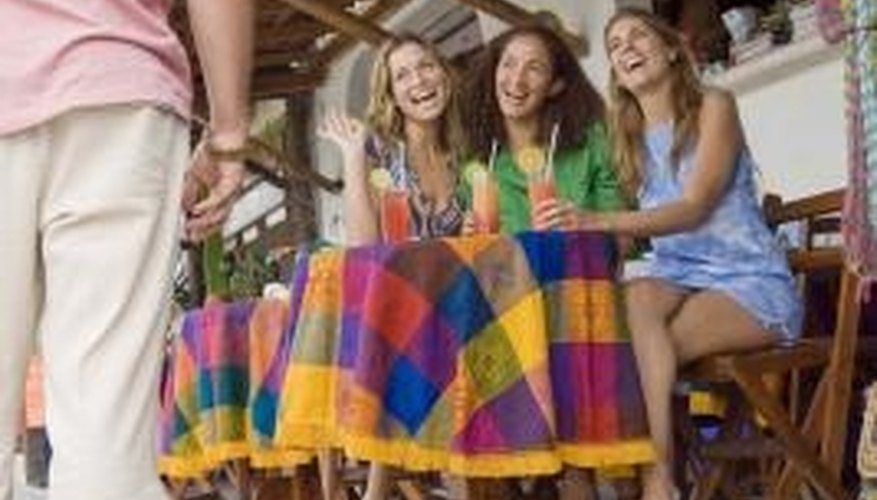 It's Just Lunch
It's Just Lunch is a national dating service with a branch in Albuquerque. Geared geared toward single professionals with busy schedules, It's Just Lunch schedules meetings between singles during a coffee or lunch break, or after-work drinks. When you sign up, you fill out a dating questionnaire to help better match you with compatible singles.
Heights Community Center
The Heights Community Center in Albuquerque offers a number of weekly couples dancing events that make it a perfect place to meet singles. The New Mexico Folk Music and Dance Society, also known as FolkMADS, meets at Heights Community Center to teach traditional dances including the Hambo, Polska and other couples dances. The center also offers swing dancing one day a week.
Connections Dating and Matchmaking Service
The owner of Connections Dating and Matchmaking Service is the only certified matchmaker in New Mexico. Connections offers customized matchmaking services based on income; new clients undergo an interview about their relationship goals and fill out a profile with their income, number of children, education and religion to help better match them with singles in their network.
Fun For Singles
Fun For Singles is a singles networking service that allows single men and women in Albuquerque to meet in person through singles events organized by the service. The types of events planned by Fun For Singles include a Rio Grande nature hike, ice skating, singles mixers, hot-air balloon rides and even a book club and bowling. The events are diverse enough to fit almost any interest.
The Solo Club
The Solo Club, established in 1963 is a full-service singles club in Albuquerque. The Solo Club features weekly singles events including dinners, a band three nights a week, pool, bowling and bridge leagues, dancing, karaoke and casino trips. You must be single and 21 years or older to join the club. Visitors can try out the club six times before committing to a membership.
View Singles Near You