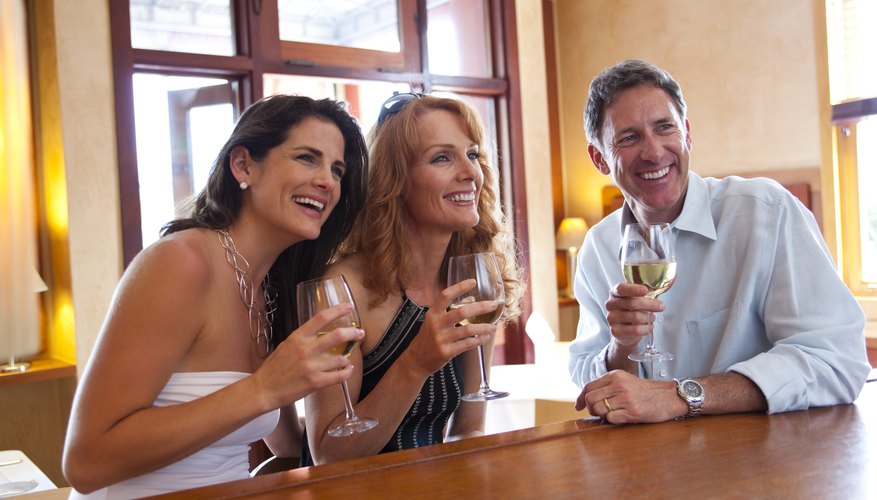 Overview
Meeting a single woman is difficult, especially if you are unable to interact with many women in your everyday life. Sometimes, having the confidence to approach a woman is not enough if you do not have many opportunities to meet women. You can create your own opportunities by hanging out in the right places. You can meet single women at a wide array of locations in northern Virginia.
Night Life
Northern Virginia is home to a thriving nightlife. The Aloft Dulles Airport North Hotel's W xyz Lounge is located in Dulles, Virginia. The hotel's high-class, outdoor lounge is modeled after the lounges from the W hotels. The lounge attracts hotel guests as well as visitors from the area. You will find it easier to converse at the W xyz Lounge than at many other nightclubs.
If you have singing talent, or are not afraid to embarrass yourself, check out the Kesner Karaoke and DJ bar in White Post. Kesner Karaoke tends to attract an older crowd, but college students occasionally check out this venue.
Single Parents
Single Parents in Northern Virginia (SPiN) is a group dedicated to organizing events for single parents, operating since 2007. The events are typically family oriented so parents can bring their kids along. SPiN also organizes a monthly adult night. SPiN has events up to six times a week. Events typically take place in Fairfax and include activities such as camping, pot luck dinners, kick ball and festivals. To join, single parents must pay a one-time membership fee.You can receive a partial fee reimbursement contingent on the number of events you organize.
Class Action
Signing up for a class at a community college is a non-traditional way to meet women. Sometimes a problem with using nightlife as means to date is that you have trouble meeting people that share your interests. Signing up for a class can alleviate that problem. By doing that, you not only sign up for an interesting class, you also expose yourself to others who might share your interests. Northern Virginia Community College (NOVA) allows you to choose from a wide array of classes. Once you start class, you can get involved in study groups and extracurricular activities. Bond with your single classmates in a more natural setting.
Resources
View Singles Near You