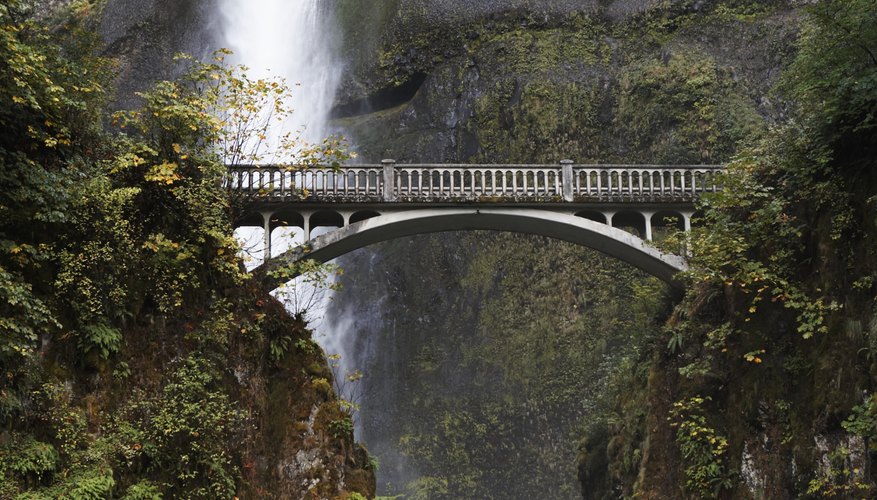 The Outdoorsy Girl
Hanging out at a park for the day with your buddies is a great way to meet women who love the outdoors. Bring a frisbee, book or picnic -- looking active and engaging is far more attractive than canvassing for chicks. Check out nearby Oxbow or Blue Lake parks or the centrally located Mount Tabor Park for an afternoon where many people congregate. Hike the trails and have fun in the great outdoors.
The Trendy Girl
Find a trendy girl who has style and enjoys good music and great atmosphere by hitting up some of the trendiest spots in Portland. Vault Martini Bar and Bartini attract a thirty-something single crowd, while crowds at Henry's 12th Street Tavern and Saucebox lean toward twenty-something. Sit back, have a drink and see who you meet as the night unfolds.
The Party Girl
Gypsy Restaurant and Velvet Lounge, Ringlers Annex and Kells Irish Pub attract singles who are out to have a good time and aren't necessarily looking for anything serious. Find attractive, creative twenty- and thirty-somethings at these establishments. Kick back and have a beer to unwind from your week. More women are out with their friends on Thursdays, Fridays and Saturdays.
The Fancier Girls
Head to El Gaucho or Dragonfish if you enjoy classy atmosphere and don't mind paying a little extra for it. Dress up, as these spots attract a higher echelon. Wear a sports jacket or trendy jeans and a dress shirt. Remember to use a splash of cologne, but not so much as to be overpowering. Enjoy interesting conversation and a night to remember.
References
View Singles Near You