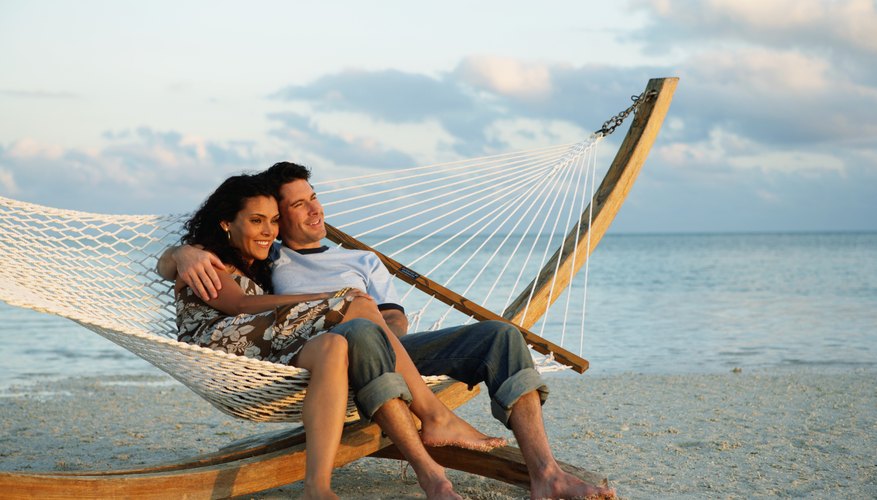 The Beach
The beach is a high-risk, high-reward place to begin your search. If you have Brad Pitt's golden abs and Tom Brady's ability to throw a football around, than the amount of work necessary is minimal. Choose a gaggle of ladies, flex a little bit and "accidentally" throw a ball or Frisbee in their direction. Apologize, and ask if any of the girls in the group would like to hang out later. If you're buff and tan, you should be set. Even without a washboard stomach you can strike up conversation with neighboring girls and let them know you'll be out in the evening. Get a phone number so you can follow-up If that doesn't work, fret not. You'll have plenty of other opportunities when your gut is hidden behind a shirt.
Bars and Clubs
Deciding to go to a bar or club should be an easy choice. Choosing the right bar is the challenge. Try out different places to find the one that best matches your style and swagger. If Hawaiian shirts and Jimmy Buffett cover bands are your thing, a nightclub with thumping bass and laser lights might not be your best bet for finding your type of woman. Spend the first couple of days of your vacation trying out different spots and and getting a feel for the crowd before you make any moves.
The Grocery Store
When picking up hot dogs and mixers for a cookout, a special lady may catch your eye. Don't be afraid to strike up a conversation, and if you like where things are going, invite the girls over. The rest of the guys won't complain. This is a nice way to actually carry on a conversation with a girl, rather than hearing her scream something incoherent over loud music. If you can successfully pull that off, don't forget to get something off the usual carnivorous- male menu. And clean up the place a little bit too. First impressions are essential.
References
View Singles Near You