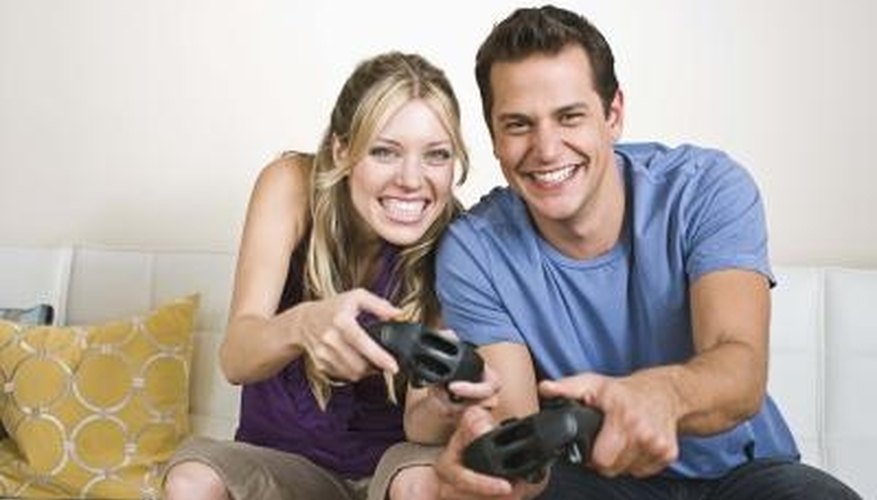 Cinema
The cinema is a common hot spot for young couples, especially teenagers. Aside from the enjoyment of watching a movie with your partner, cinemas also usually offer venues for eating, or at the very least a wide assortment of salty and sugary snacks. The cinema is also a good place to be alone if you are the type that prefers to cuddle and kiss instead of watch the movie.
Arcade
Arcade dates can be combined with a meal from a fast food joint for a date that is just as satisfying as a fancy night on the town, but better for your wallet. Arcades work well for dates because young couples can participate in games either by working together or playing against each other in friendly competition. Another benefit is that $20 will usually go a long way in an arcade.
The Kitchen
Cooking together can be fun. Browse through a cookbook or recipe website and pick out a four course meal to prepare. If you want to be challenged, pick a recipe you are unfamiliar with. Be sure to choose recipes that both of you can participate in; for example, one of you marinates steaks and the other grills them. The results can be delicious, disastrous and entertaining.
Road Trip
Go on a spontaneous road trip. Take the weekend or even a whole week and go wherever the wind takes you. Pack some snacks for the road and pick a direction. There are several ways you could go about picking your destination. You could simply pick a direction and drive, stopping along the way at whatever interests you. You could also give your road trip a theme, such as touring the amusement parks or carnivals in your state, or do a "world's biggest/smallest" attraction trip.
Your Place or Mine
Sometimes the best hangout spots are the ones right at home. Inviting one another over to your respective homes gives you a host of options for things to do. You could have a movie night, order food in, play games or have a party with all of your friends.
View Singles Near You