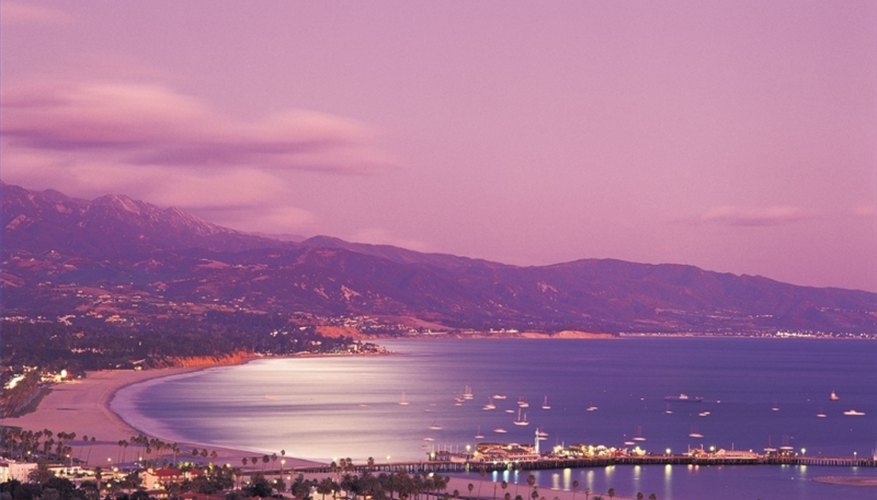 How to Plan a Romantic Day Trip to Santa Barbara
Make a "Slow Jams" CD. This should have music on it that is slow, meaningful and sexy, and filled with songs that remind you of your lady. For help, log on to a play-per-download site like Itunes or Yahoo Music to download romantic tunes. Search through the R&B, Rock Ballads and Neo-Soul Music. These genres usually provide the best options. Play this CD as you drive down to Santa Barbara.
Pack a picnic basket with a blanket, wine, wine glasses, cheese, strawberries and cloth napkins. Also, pack a cooler with ice to keep the cheese, strawberries and wine cold.
Surprise your beau with a romantic day trip to Santa Barbara. Pick her up in the morning and greet her with a bouquet of her favorite flowers. This should sweep her off her feet, make her swoon and start the day off on the right track.
Head to lunch at one of Santa Barbara's romantic restaurants, like the elegant Stone House Restaurant or French fusion eatery Epiphany. These romantic restaurants offer fine dining in a romantic setting, and Stone House's outdoor patio allows couples to dine underneath the stars.
Take a walk or a short drive to a wine vineyard and participate in a wine tasting tour. Show your lady your knack for sophistication at this fun and educational event, and purchase a bottle of wine from the vineyard as a keepsake of your day trip. See URL below for a list of wineries in Santa Barbara.
Then take a stroll on the beach and bring your picnic basket. Lay out the blanket and take all of the items out of the cooler. Fill her glass with wine and feed her strawberries. The sound of crashing waves and the taste of wine under the sunset will put a special touch on this romantic evening.
Things You Will Need

Slow Jams CD
Picnic Basket
Wine
Wine Glasses
Strawberries
Cheese
Cloth Napkins
Blankets
Ice
Cooler
Resources
View Singles Near You