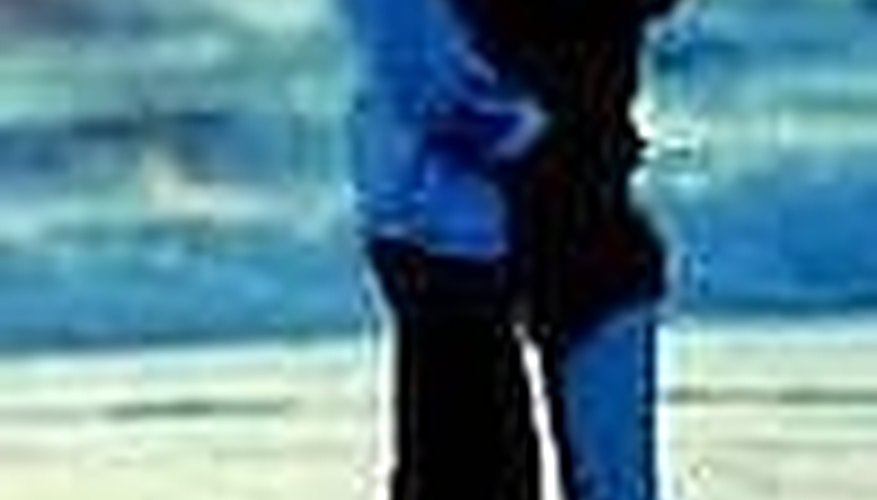 DECIDE WHAT'S FOR DINNER.
Does hubby have a favorite meal? Steak and shrimp always make for a special meal. Marinade and grill steaks and shrimp on a skewer. Baked potatoes and salad are easy sides that make for a hearty dinner that most men love. Don't forget to plan desserts and after dinner drinks. Chocolate mousse is so easy and festive. Champagne makes the evening special, and Asti Spumante is not very expensive, but lovely. Make a note of every item needed and hit the store for all the necessities. Pick up a bouquet of cut flowers for the table too if you like, and a candle or two.
DRESS FOR DINNER.
Don't wear jeans if you want to convey that this is not just another dinner. Instead, put on something sexy and comfortable at the same time. Try a slinky dress that you would never wear while staying at home. Use your imagination and what you know that your significant other will love. Don't forget to think about lingerie too.
SET THE MOOD.
The mood is what sets this night apart from any other dinner. Pick special music to be played softly during dinner. Make sure candlelight is all set. Sprinkle rose petals around the candles in the middle of the table.
THINK BEYOND DINNER.
What happens after dinner is as important as the dinner itself, probably more important. Make sure to have champagne chilled and ready and maybe some after dinner chocolate set up in the bedroom along with lots of candles and a mix of romantic music selected. A little slow dancing after dinner in the bedroom with a glass of champagne is sure to lead the way to a perfect evening together.
Tips
Plan ahead and do all your shopping early in the day to avoid rushing.

Cook dinners that all not only special and appealing, but easy. You don't want to have to stay constantly in front of the stove.
View Singles Near You