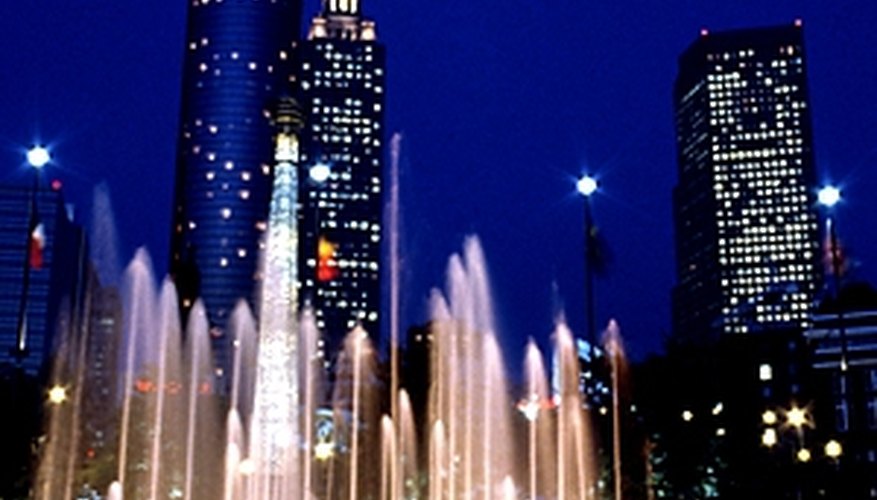 Wine and dine your beau at the Four Seasons Hotel in midtown. This local and tourist favorite offers fresh flowers, deep soaking marble tubs and more in its rooms, as well as couples massages and a bevy of spa treatments in its renowned luxurious spa.
Head to Ray's on the River for brunch. Call ahead for reservations and arrive early to ensure a seat with a view of the river. The Chattahoochee River serves as the backdrop of this restaurant. During brunch hours, guests gather around platters of fresh fruit, seafood, pasta and more.
Take a trip to Cafe' Intermezzo for a romantic mix of decadent desserts, wine and small plate selections. At night, the lights are dim and couples can get cozy as they share a slice of cheesecake.
Take your beau out for dinner and cocktails at the Sundial in Midtown. This unique restaurant sits on top of the Westin Hotel, one of the tallest skyscrapers in the city. The Sundial actually revolves, revealing a gorgeous view of the city's skyline. On certain nights, a band plays live jazz to set the mood.
Go wine tasting at The Grape at Atlanta Station or Vinings. Couples snuggle up in booths as they sample wine and cheese and this popular wine bar.
View Singles Near You