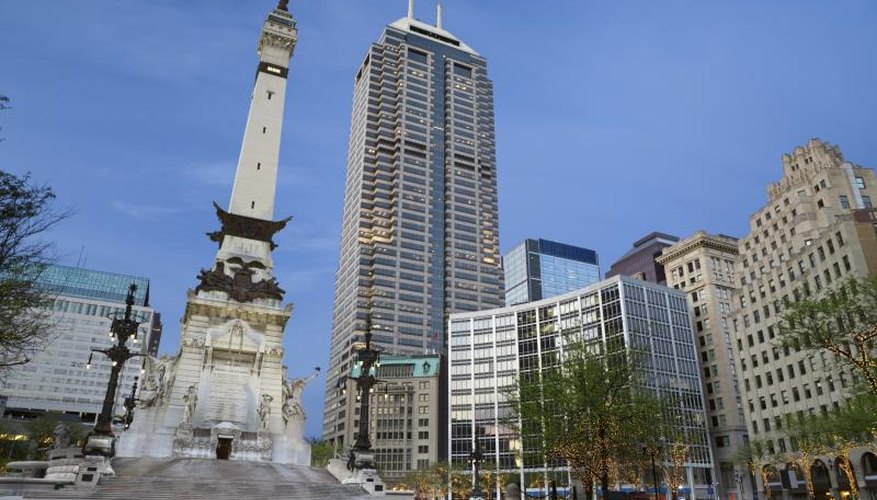 Luxurious Digs
Enjoy a romantic stay at Conrad Indianapolis, a luxury hotel in the heart of downtown Indianapolis. Book a corner suite with sweeping views of the city and oversized soaking tubs. Retreat to Tastings, the elegant wine bar attached to the hotel that's outfitted with a massive wine menu and chic outdoor patio. Lounge by the indoor pool, or make your way to the hotel's Evan Todd Spa and Salon for side-by-side massages. Also based downtown is the quaint, six-room Nestle Inn bed and breakfast. Relax in your private room in plush bathrobes while munching on complimentary baked goods. Sign up for the wine tasting sessions or cooking classes hosted at the inn, the latter of which includes special themed sessions such as couples cooking and everything chocolate.
Traveling Through Town
Explore the streets of downtown Indianapolis via Yellow Rose Carriages, a transportation company with a fleet of lighted and Cinderella carriages. Snuggle for up to an hour as your coachman, dressed in a tux and top hat, takes you on a romantic excursion throughout the city. Transport yourself to Venice -- Indy-style -- on a ride down Central Canal. Old World Gondoliers runs public and private gondola excursions, complete with singing boatmen.
Green Gardens
Garfield Park's 136 acres display colorful and vibrant gardens. Take a walk through the 3-acre sunken garden, a formal European garden with fountains, brick walls and paved walkways, or enjoy the outdoor summer concert series. There's also a year-round, 10,000-square-foot conservatory with a tropical rainforest, orchids and ferns. Indianapolis Museum of Art not only includes 54,000 works of art but massive surrounding grounds with gardens. Embark on a quiet stroll through 100 Acres, a peaceful garden with sprawling wetlands, open meadows and a 35-acre lake. Oldfield Gardens, a 26-acre green space, is dotted with orchards, streams and rock-rimmed pools.
Elegant Evenings
Take a tour along the Indy Wine Trail, a series of seven wineries based in and around Indianapolis. Set out for an evening of wine tasting at such elegant sites as Buck Creek Winery, a 12-acre farm with rustic vineyards and tasting rooms. Easley Winery has tours, tastings and live music on select evenings. For an evening of high culture, make your way to Hilbert Circle Theatre, an ornate 1916 venue that is home to the Indianapolis Symphony Orchestra. The 1,660-seat theater stages classical music concerts, choirs and solo performances from Broadway stars.
View Singles Near You