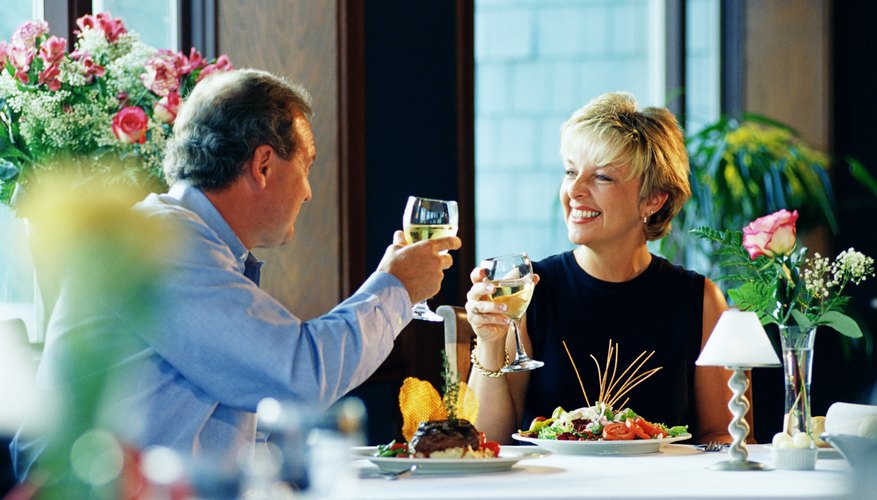 Email Account
Most sites provide an anonymous email facility that protects its users, but because you have to sign into the site to use the email, some people quickly get tired of using the service and want to use a personal address. If you decide to use personal email, Joel Tracy, editor of Online Dating Magazine, recommends setting up an email account that you only use for online dating. He suggests that you use a free email service such as Google or Yahoo!, and create an address that doesn´t include your real name. Also, in emails only use your first name. Creating this email account prevents anyone from finding out more about you, which they can with your regular email address.
Personal Details
Most dating sites ask you to create an avatar or user name. This is also for your protection. If you want to use your own name, only include your first name, or an abbreviated form of it, in emails. Also, don´t rush to give out your home phone number. People can find out your address from your phone number and, if they also have your first and last names, they can find out income details and other information that they may use to harm you in some way.
Phone Calls
When you want to call a person you meet online it is safer to use a cell phone. Women should ask for the man´s number and call him rather than giving her number out first. This means she can check that the number is genuine. For extra protection, buy a cheap, prepaid cell phone that you only use for online dating. You can also use Skype, but make sure you don't put too much information on your Skype profile.
Trust Your Instinct
These practical precautions are useful to some extent, but your gut instinct about a person is perhaps your best form of protection. Does the information they give you "feel" right, or are there things that don´t add up? Look out for red flags in emails, such as a person who gets angry if you don´t respond in a way they want. This shows they are probably controlling as well. Also, beware of people who avoid answering some of your questions as this usually means they have something to hide.
View Singles Near You