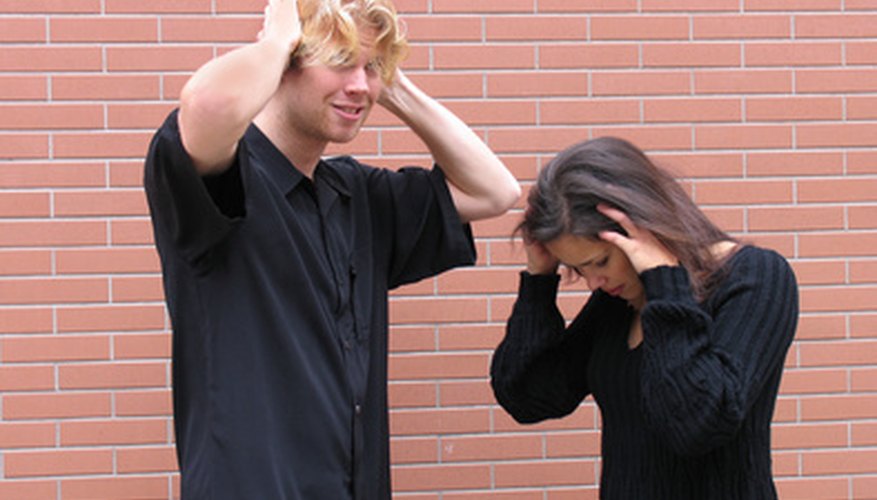 Step 1
Learn everything you can about the person you are dating. Ask him about his education, his friends and family and if he is employed. It is natural to want to know all about someone you are considering dating, so do not feel guilty about asking questions. If you have just met the person, ask him for his number so you can meet up with him another time. Never go home with someone you do not know.
Step 2
Arrange to go out together as part of a double date or with a group of friends. If you plan to go out alone with your date, inform family or friends where you are going and the name of the person you are dating. Always be prepared by taking a cell phone or loose change should you need to make a phone call, advises the National Center for Victims of Crime.
Step 3
Educate yourself on the signs of dating abuse. Learning about the signs of dating abuse will make them easier to spot. Both men and women perpetrate many different forms of abuse. Do not think dating abuse is limited to physical violence; emotional and sexual abuse are also common. Imagine what you would do in potentially abusive situations; being able to problem solve is one skill than can help you avoid becoming a victim.
Step 4
Do not drink alcohol on a date with someone you do not know very well. Alcohol loosens your inhibitions and can affect your judgment. Never accept drinks from a stranger, as he could spike your drink with drugs. Perpetrators often get a victim drunk or spike their drink with a date rape drug, allowing them to take advantage while leaving the victim with little recollection of events, says the Colorado Anti-Violence Program.
Step 5
Talk to someone you trust if you believe you are a victim of dating abuse. Talk to a family member, close friend or school counselor. Call an emergency crisis helpline if you would prefer to talk to someone anonymously. Telling someone is a step towards stopping the abuse and receiving the help you need.
View Singles Near You