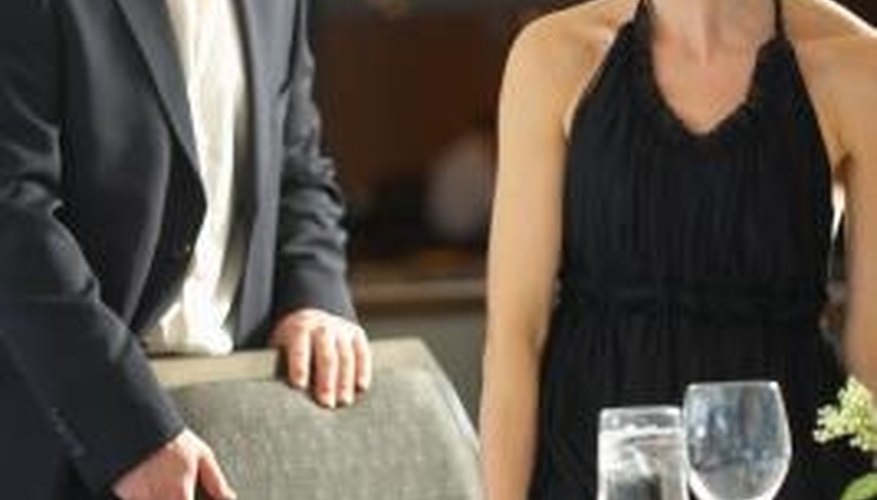 Getting Started
Before you start developing your dating principles, know who you are and what you want from your dating experience. If you are clear on your wants and needs, you will be less likely to fall into unwanted situations. For instance, if you just want to go out dancing and drinking, you might follow different dating principles than if you are looking for marriage.
Examples
Your dating principles will depend on your own values and what you are looking for, but there are some rules that will serve anyone. First of all, have fun. According to author Judith Kuriansky, you should look at your dating experience as a simple search for friends and like-minded people, rather than a race for "The One." Next, always be truthful with potential dating partners about your wants and needs. Lastly, remember that your dating principles are a work in progress. Use what works for you, and discard anything doesn't.
Special Considerations
Some religions have specific requirements and restrictions regarding dating, and you should take this into account as you develop your own dating principles. For instance, if it is important to you to date within your faith, you should make this one of your primary principles. Likewise, if your faith requires you to remain chaste before marriage, this should be one of your dating principles -- and something that your dating partners want, as well.
Tips and Warnings
One principle of dating that everyone should follow is to be safe. Pay attention to any uneasy feelings your date is giving you. While first impressions can be wrong, trust yourself enough to take misgivings seriously. When meeting someone new, let someone know where you are going, and when you expect to be back.
View Singles Near You