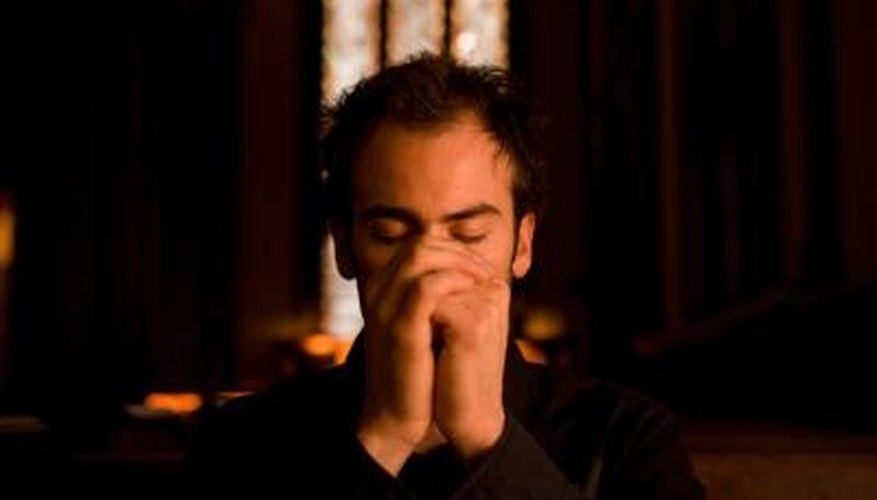 Next Steps
Depending on the strictness of his Christian beliefs, a Christian man may be against living together or engaging in a sexual relationship prior to marriage. These may not be beliefs that you share, which can cause rifts in the arrangement. If you find yourself ready to take steps in the relationship regarding your physical relationship that he has not, this could be a deal breaker for you. Likewise, you may feel that you could not marry someone you have never lived with, which results in a fundamental problem between the two of you and your expectations for progressing toward marriage.
Church
A Christian man may be inclined to attend church services every week, an activity you may not be enthusiastic about doing with him. His church attendance could take up time on the weekends that you deem precious for bonding and spending time together, which could lead to arguments. Your lack of desire to join him at church could also cause him to become angry or feel hurt, which also could lead to problems.
Marriage
When it comes to entering into the bonds of matrimony, your mate may be determined to be married in the church or at least to be married by a priest or minister. If you are not of the Christian faith and are not interested in converting, this could present a profound problem and stumbling block in the relationship. Whether you want a service that is representative of your own religion or a nondenominational ceremony, it could present a problem if neither of you are willing to compromise on the issue.
Children
Following marriage, the typical next step is children. A pinnacle aspect of the traditional Christian marriage is offering yourselves as vessels to produce children, a belief the man may share. If you do not want children, this could lead to major relationship issues. Also, the religion you want to raise the children in could be a stumbling block if he wants his children raised Christian and you do not.
View Singles Near You