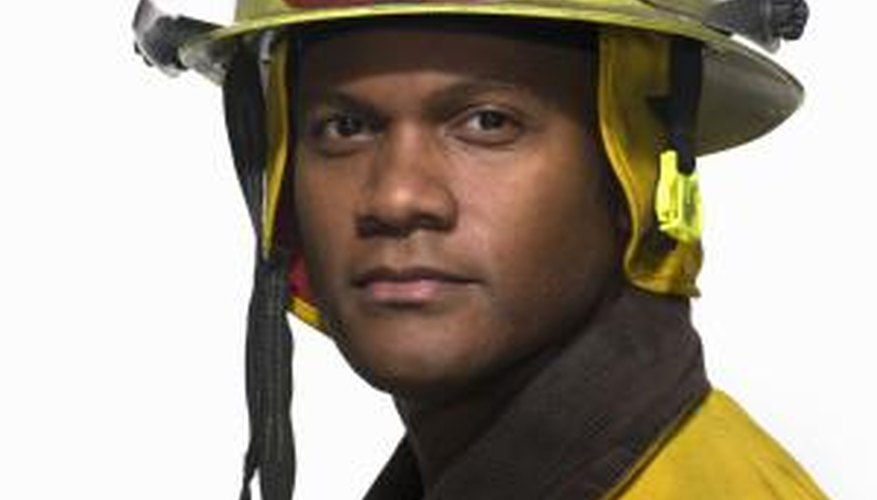 Expectations
Because firefighters typically endure long days, sometimes working 24 hours straight, chances are you'll need to adjust your expectations of dating routines. Traditions like going out for dinner on weekends might become impossible, thanks to his schedule's rigorous demands. Likewise, your date might have to break plans at the last minute if he gets an emergency page. Be flexible. Practice patience. See what new experiences this situation offers. You could discover you like Tuesday morning breakfast dates and midnight movies far more than you think.
Anxiety
Unfortunately, a degree of anxiety often goes hand-in-hand with fledgling relationships. It's hard to open up and trust someone new with your heart. To complicate matters, if the person you're dating has a dangerous job, you could find yourself worrying about her far more than you'd like. While the potential perils of firefighting remain very real, it's important to recognize that firefighters go through extensive training. They know how to evaluate and minimize risk. Trust your firefighter to do her job well. Just as she exercises courage when alarms go off, do your best to be courageous in tough times, too.
Stress
Firefighting can be a remarkably stressful job. Along with facing life-or-death situations, long shifts can take a toll on mental and physical well-being. Encourage your firefighter to make stress relief a priority, for his own health and the health of the relationship. Join him in regular exercise. Choose nutritious foods when cooking or dining out. Be available to listen without judgment when he wants to talk. If he doesn't want to talk, wait patiently until he's ready.
"Dating the Uniform"
For some, dating a person in uniform can be intoxicating. You may find yourself attracted to a firefighter not because of who she is, but because of what she does. You might romanticize her job. Take inventory of yourself and assess your motivations. It's not fair to either of you if your primary reason for dating a firefighter lies in the prestige and power of her occupation. More than anything, this ruins potential relationships before they've even had a chance to begin.
View Singles Near You