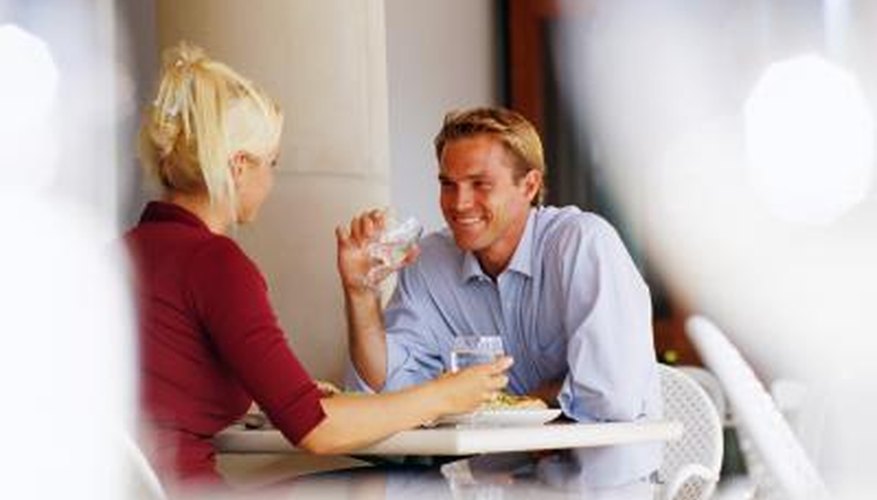 Grieving
Evaluate the amount of time that has passed. If he has not allowed himself enough time to fully embrace all the emotions such a life experience evokes, there may be issues that are being repressed. Dr. John Gray, author of "Men Are From Mars, Women Are From Venus," suggests that to fully release that kind of attachment, a person needs to experience the healing emotions of anger, sadness, fear and sorrow. If he moves through these too quickly, residual feelings may lurk within.
Moving On
After an ample amount of time to go through the grieving process, there may be an opening that tells the widower that it is allright to move on and to open his heart again. This issue should never be forced or manipulated. It is ultimately the choice of that individual.
Be ready for the possibility that he may rely on you as he continues to go through the releasing process of losing a spouse and opening his heart again. This is a new experience for him and compassion is needed here. Be yourself. Don't try to pretend to be the former spouse. That would not be a healthy scenario for either of you.
Guilt
Recognize that initially he may have guilty feelings about joining the dating scene. If this feeling arises within the widower, consider that he may not be ready to date yet because he feels like he is cheating on his deceased spouse. He may also exhibit awkwardness during the date because of simply being out of practice. Be patient; these feelings may pass. If not, he just may not be ready yet.
Rebound
Delving into a new relationship before the heart is completely healed is common among widowers, while women take the opposite approach by avoiding the issue of moving on. Dr. Gray suggests that if a man gets involved too soon without healing, it is setting up his future relationship endeavors for failure. He also suggests that in the scenario where someone is holding the pain so tightly in his heart, what he will attract will be people who also hurt him--like attracting like. Evaluate his current situation, the amount of time that has passed and the quality of your interactions. This will indicate if you are at the beginning point of a real relationship or if you are a distraction from the healing process.
Children
Take extra care if the widower has children. The children need to heal as well and may become territorial of their parent. After an appropriate amount of transition time has passed, the children should be able to come to terms with their father's dating as long as it is someone who makes him happy. It may be tempting, but try not to intervene on his parental responsibilities; only offer suggestions if warranted at that time.
View Singles Near You