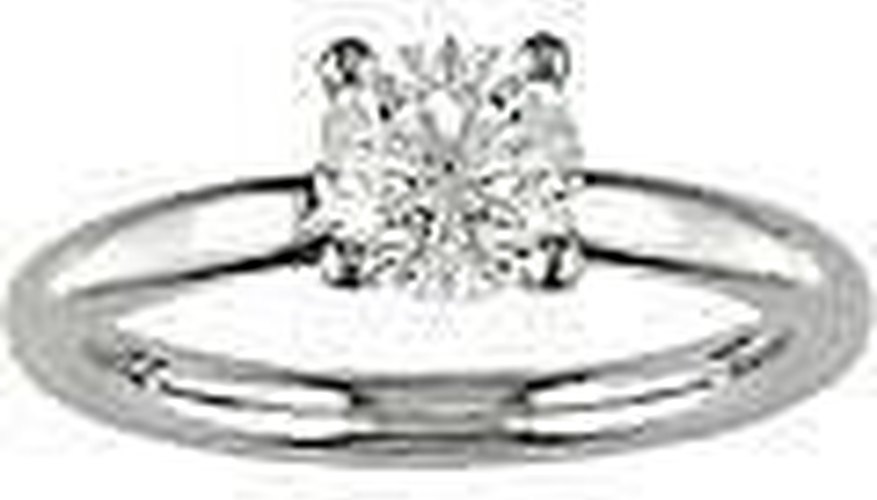 Sigh! You're so in love. You want things to be perfect for your proposal. First, make sure you have a ring that she will love. There's nothing worse than an ugly engagement ring. If you get her one, chances are she will oh so accidentally drop it down the sink, the garbage disposal, or somehow manage to have it slip off her finger and out the window from 18 stories up!
So, after choosing the perfect Bling Bling, you want to set her up. The most romantic thing you can do is take her to her favorite stage production or theater. Now, before hand, it's your job to bribe the stage manager. You'll find out what he will help you with in a moment.
You want to take her out on a romantic date. Skip dinner and champagne. It's way too overdone. Instead, take her somewhere truly romantic, like ice skating. Don't think it's romantic, do you? Well it's cold. She'll be cold. That means cuddling! Yeah, now you see what I mean! Anyway, another option is to take her to her favorite artsy cafe, star gazing spot, or for a horse back ride.
After the romantic beginning to the date, you will take her to the play, or whatever stage production you have chosen. The two of you will watch, appearing entranced to all. The truth is, you will be nervous as a kid caught smoking in the school bathroom, and she will be wondering what you did behind her back and what you're trying to make up for. When the play is over with, the two main actors will come out on stage and enact the proposal scene! Of course, using names so your little lady gets the hint. While she is in utter shock, you will get on one knee and tell her exactly how you feel about her and ask her to be your wife. It's best to do this while she is in shock so that the chances of her saying yes are better.
Things You Will Need

Bling Bling (Engagement Ring)
Help from a few people
Yourself
Your Woman
Tips
You may have to pay the stage manager in order to bribe him.

You may have to pay your woman in order to bribe her as well.

Take deep breaths and don't freak out.
View Singles Near You