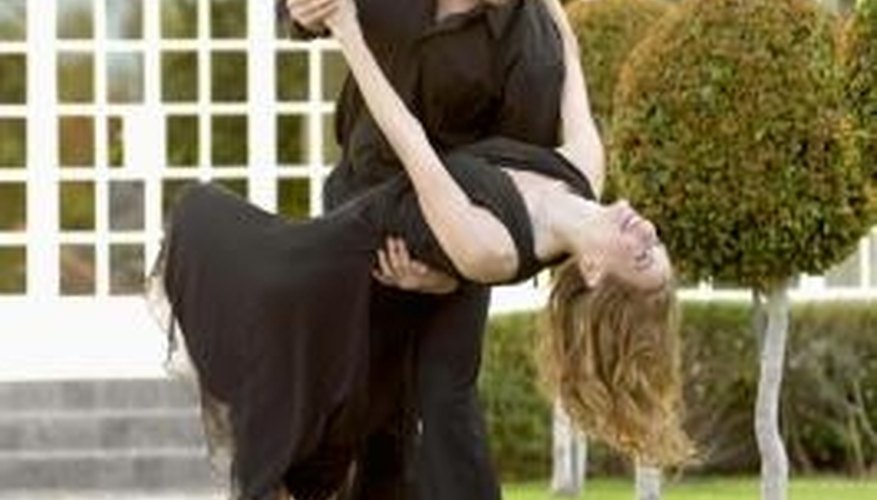 Romantic Dinner
Just a few simple touches can change that normally rushed weeknight meal with the family into a time for romance. If you have children, feed them a little earlier in the evening then plan for an earlier bedtime, rent a movie or turn on a special program to occupy the children so you can have dinner alone. Serve the usual dinner fare but turn off the television in the kitchen, place a vase of fresh flowers on the table, open a bottle of wine and dine by candlelight with your spouse. Even a frozen entree can be turned into a romantic meal when consumed in candlelight and paired with a bottle of wine. Spend time with one another in quiet conversation just enjoying each other's company without the usual distractions.
Slumber Party
A romantic slumber party is a quick and easy romantic idea to plan for you and your significant other. Change into fun pajamas; eat delivery pizza in front of the television while watching a romantic movie. Pop some microwave popcorn for a snack. Follow the movie with a good old-fashioned pillow fight, then end the night with some quiet time on the porch or in the backyard stargazing.
Follow the Kisses
Hershey's Kisses are easy to find and can be easily incorporated into a quick and east plan for romance. Purchase several bags of Hershey Kisses and create a trail of them leading from the front door to the bedroom. In the bedroom, form a heart from the Kisses on both pillows with a special message. Top off the evening with candlelight and a warm drawn bubble bath to complete the ambiance. If you have a little extra time to invest in your romantic couple time, replace the white tabs found in the Kisses with unique messages for your partner.
A Night at the Movies
Arrange a night at the movies for a romantic evening. Choose a movie that neither partner is really interested in seeing, but don't choose a children's movie. Arrive early for the movie and find a place in the back corner of the theater in the very last row. Buy movie treats that can be fed to one another like red licorice and popcorn. When the lights go down, spend the rest of the evening feeding one another movie treats and stealing kisses like a couple of teenagers.
View Singles Near You