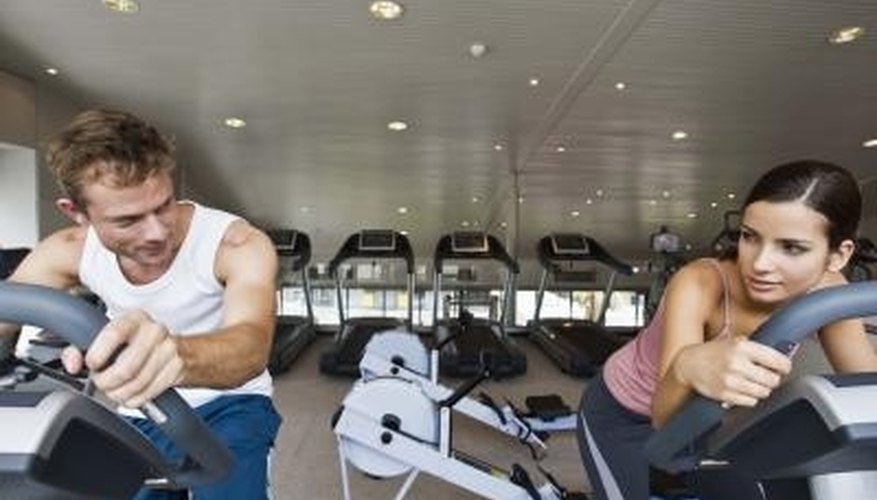 Observe the eyes to notice any changes in pupil size. Pupil dilation can indicate feelings of attraction toward another person.
Look for signs of softening of the eyes, such as relaxing of the eye muscles, defocusing or gazing. Women, in particular, may signal feelings of attraction toward someone by holding that person's gaze for about three seconds, looking down for a couple of seconds and then making eye contact again, says psychology consultant David Straker, M.Sc., on the Changing Minds website.
Note the direction of a person's gaze. For example, if a man repeatedly gazes at a woman's mouth it may indicate his desire to kiss her. Attraction is also indicated by glancing back and forth between the eyes of another person, which suggests an attempt to evaluate any reciprocal feelings or interest, says Straker.
Observe changes to facial expressions, such as fleeting smiles, or a split-second "eyebrow flash," which can indicate interest in building rapport with someone.
Observe postural changes. For example, both men and women may sit or stand up straight, point their feet or bodies toward, or lean toward the person that they find attractive. Pease explains that women may also cross their legs or ankles to "show them to best advantage," tilt their hips, and tilt their head to the side to expose their neck. Men may respond by pulling in their stomachs and expanding their chests.
Look for preening gestures. Preening is an unconscious attempt to make yourself look attractive to another person, says Straker. Women may play with their hair or flick their hair and straighten their clothing or jewellery. Men may touch their hair and adjust their clothing.
Note any touching gestures, such as light touches on the arm or accidental brushing up against someone's shoulder. "A hand touch indicates a higher level of intimacy than a touch on the arm," says Pease.
View Singles Near You