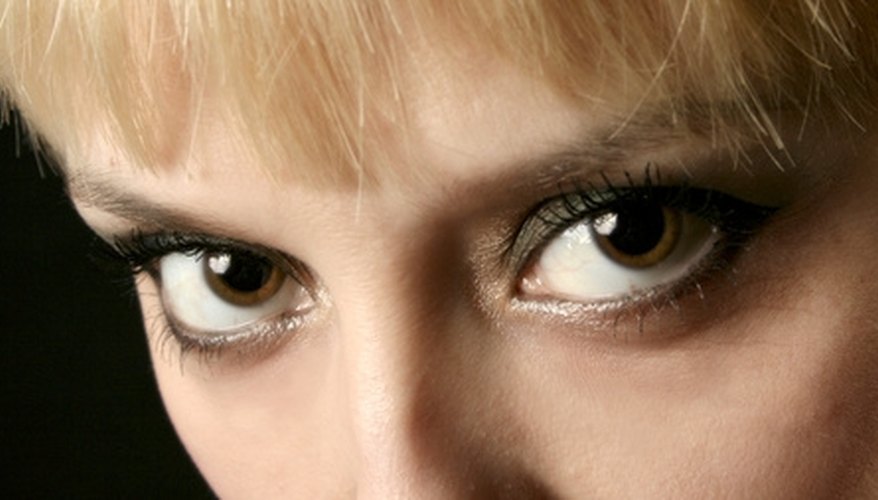 Learn to be a discreet observer. While it is entirely possible to read a woman's eyes, the task becomes more difficult when the woman is aware of your attempts. Collect data over time using caution to avoid dead giveaways like stares and smug looks. You should always use knowledge of the woman's personality to help decipher your initial findings. Remember that no two women are exactly alike as you master the art of reading a woman's eyes.
Look beyond the pretty eye color. Although it is difficult to not become entranced by those brilliant hazel eyes, you must find a way to look past the beauty into her true intentions. Learn to focus on the entire eye and it's language instead of just being caught up in the more appealing aspects of your own vision. There is much more information to be read from a woman eye's than mere superficial matters.
Observe the woman's use of both direct as well as indirect looks and glances. Women often use direct eye contact when speaking about subjects that give them confidence and use indirect eye contact when speaking about subjects that give them anxiety. The way a woman views a person can also be read from their eyes. Double takes are often given to allow the woman an opportunity to provide extra scrutiny or praise to both positive and negative factors of an individual's personality or physical appearance. "Eye rolling" is a common indicator of displeasure.
Notice the woman's blinking patterns. Although blinking is usually a natural body response, there are blinking situations that should catch your attention. Intense rapid blinking could be an indication of distress or even guilt. This pattern is often witnessed when the woman is attempting to misrepresent her true feelings or intentions. Controlled slow blinking could be an indication that the woman is holding back tears or other sadness.
Use your eyes as an offensive weapon. Look deeply into a woman's eyes to pierce any walls she has built in an attempt to scare off intruders. Your look should communicate a sense of bold vulnerability. This usually shakes a woman to her core and her true emotions can't help but be revealed. Ask any question you wish and use her eyes as a guide to the truth which she seeks to hide.
Tip
Keep a straight face when the woman attempts to mislead you with her words.
Warning
Never brag about your ability to read a woman's eyes, even if you've mastered the skill.
View Singles Near You