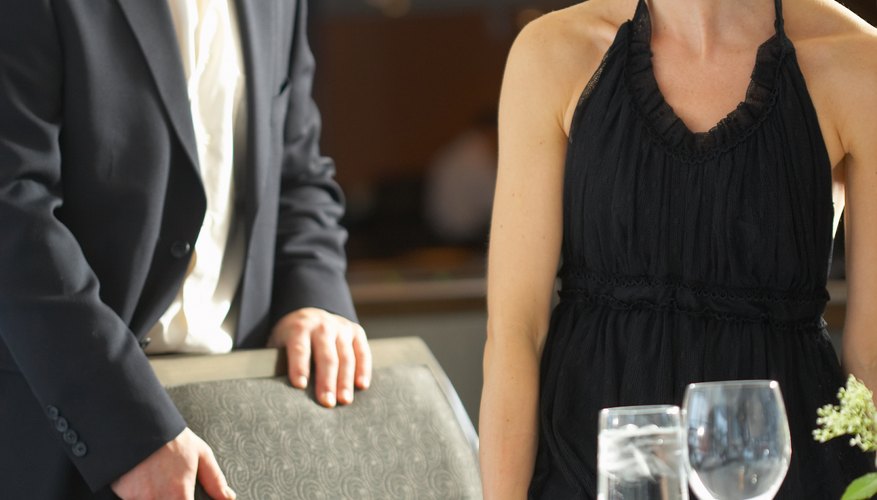 Cruise
Book a lunch or dinner cruise on a nearby waterway. Daylight cruises provide stunning views of wildlife and nature while evening and night cruises offer beautiful sunsets, star gazing and the opportunity to stare at the bright city lights. If you can afford it, many cruise lines allow you to rent boats for a private party. Chartering a cruise for just you and your date will offer you privacy and seclusion as you enjoy dinner by candlelight with your choice of music playing in the background.
Casino Trip
A trip to a casino can be one of the most romantic date ideas available if you choose the right casino. In addition to gaming tables and slot machines, many casinos contain excellent restaurants, lounges, international entertainment, hotel rooms and spas. Call or visit a casino's website to find special offers and packages that include any combination of dinner, live entertainment, a spa visit, a room with a Jacuzzi, wine, flowers and complementary slot dollars. Dine at a nice restaurant, enjoy a comedy act or music, have a couples massage at the spa, relax in the Jacuzzi and play a few games. Even if you lose a little money, you'll feel like a winner.
Dance
Dress up and take your date to a dance club or another venue that plays the type of music to which you enjoy dancing. If you and your significant other don't dance, take a dance lesson together. Learn romantic dances that keep you in each other's arms, such as the waltz, tango, rumba, swing or slow dancing and spend the rest of the evening practicing your moves.
Beach Picnic
Spend the day and evening on the beach. Take a blanket and pack your cooler with sandwiches, gourmet cheese, crackers, celery, fruit, dark chocolate and chilled wine or another favorite beverage. Swim, lay on the beach, build sand castles and collect seashells or rocks along the shoreline. Snuggle together as the sun sets and gaze at the constellations in the sky as you watch for meteor showers.
View Singles Near You