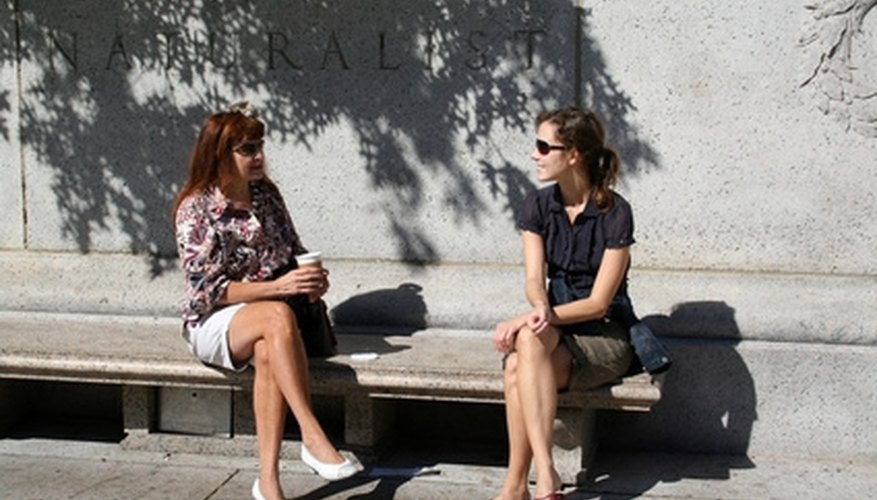 Consider the childhoods of both people in the relationship. If one person was neglected as a child or lived with a parent who battled addiction problems, there is a greater chance that he or she is codependent now. A troubled childhood can lead to a diminished or non-existent sense of self-worth, something that plays an integral part in codependency.
Think about any possible addictions. Codependent people often have addictions to gambling, alcohol, drugs or even work. While addiction is by no means the only sign of codependency, it often goes hand in hand with it.
Examine the interactions in the relationship. Codependent people will make excuses for their partners. They will do anything to keep the relationship going smoothly and will do anything to keep from being abandoned or alone. They will do more than their share to help someone they "love", when in fact they are confusing "love" and "pity."
Think about how each person expresses his or her self. Codependent people have difficulty talking about feelings and feel guilty when being assertive. They may get hurt easily when they feel the other does not appreciate their efforts in the relationship. The codependent person also has difficulty making decisions, and may leave everything up to the other person in the relationship.
Examine any serious problems the relationship has. Codependent relationships are often rife with control issues, distrust, perfectionism and problems with intimacy. While all of these problems occur in non-codependent relationships, they are a major symptom of codependency in a relationship that exhibits more than just one or two.
View Singles Near You