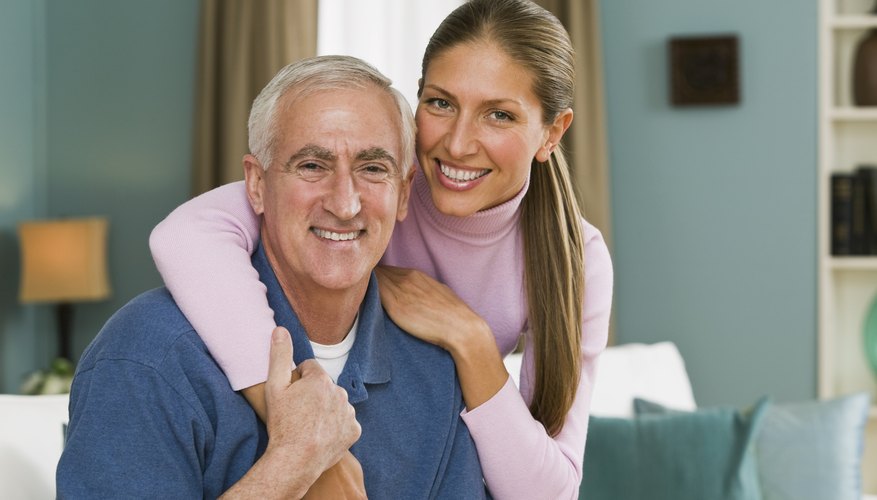 Step 1
Ask your new man about his relationship with his ex. Find out why he is a single dad. You may learn that he was divorced 15 years ago and his ex lives across the country, that he is a widower or that he sees his ex on a consistent basis because they have a strong co-parenting relationship.
Step 2
Make an effort to understand the relationship your man has with his grown children. Get to know more about the kids, such as whether they are in college, live at home with him, have kids of their own, if he gets together with them every Sunday and any other information you feel would be important to learn.
Step 3
Think about how the relationship your man has with his kids and his ex impacts your relationship with him. The circumstances may allow the two of you a lot of alone time to date and travel, or he may be constantly bogged down with parental duties and ex-wife encounters. If you want to date a man with grown children, you must accept the fact that his family likely comes first in his life.
Step 4
Meet your beau's grown children when the time is right. Since the children are grown, you can have an adult relationship with them and talk about subjects you might have in common. Getting to know his children will help you figure out your comfort level within the family dynamic.
Step 5
Never adopt the role of a mother to the grown children. Act more like a friend. Grown children do not need a second mommy, even if their biological mother has passed away. As such, do not discipline his kids, tell them what to do or expect them to open up to you the way they would with their mom. His children might have a strong loyalty to their mother and make you feel like an intruder or worry that you will push them away, suggests sociologist Dr. Susan D. Stewart in "Brave New Stepfamilies." Assure them that you only want to be their dad's friend and you welcome his involvement in their lives.
Step 6
Give your man time alone with his kids. Although you may want to spend every waking minute together, it's important for him to have his dad time with the kids and for you to encourage him to have that space. As your relationship progresses, you may find that you do things together as a group.
Step 7
Cultivate a realistic attitude about your future with a man who has grown children. Once you understand the circumstances and have met the kids a few times, you'll be able to decide whether you want this type of structure and commitment in your life right now. If you feel really left out of the group, you might not be ready for this kind of a relationship. However, if your man and his kids include you and make you feel welcome, you may not see his grown children as a barrier to the relationship.
View Singles Near You