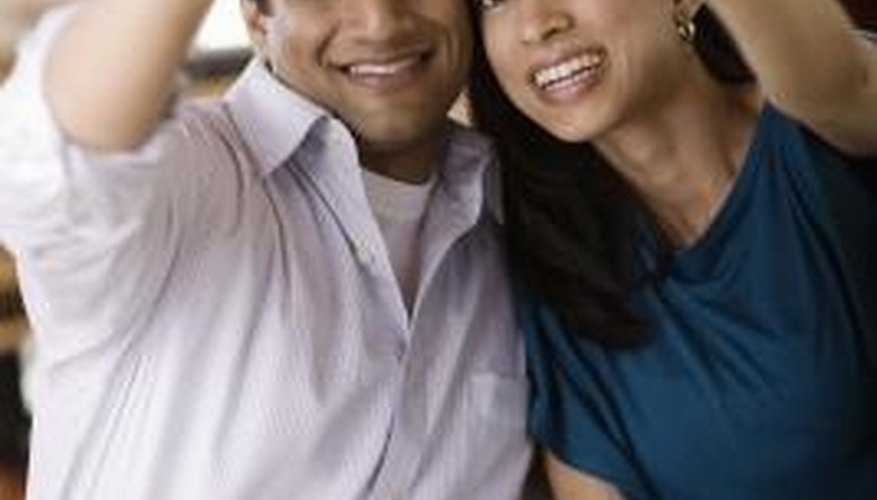 Honeymoon
During the honeymoon stage, you'll be crazy about your girlfriend in all ways, including mentally, physically and emotionally. The thought of your significant other will energize you on a regular basis. This stage typically lasts until you and your girlfriend are both entirely committed to each other. This stay may last as long as eight months.
Problems
Once the infatuation and seemingly-perfect euphoria of the honeymoon stage is over, you'll realize that you and your partner have some differences. While this is normal, it may feel detrimental to your relationship because you're used to feeling like everything is perfect. You'll get to know her annoying habits, how she acts when she's angry and communication issues you two may have. Problem-solving and conflict-management is important during this stage.
Challenges
Above the basic relationship struggles that everyone faces will be large, difficult challenges that both of you need to get through together. Big issues, such as death, losing a job or financial troubles can really test the strength of a new relationship. You won't truly see what your partner is made of until she, or you as a couple, have to handle a difficult situation.
Cross-roads
The cross-roads stage is more about you than the overall relationship you're in. You'll go through some soul-searching to figure out who you are and what you want, and ultimately how this relates to the relationship you're in. If you're in a relationship that's healthy, you'll most likely attempt to heal any pain from the past and move forward with your partner. This can be as simple as deciding to stay with your partner to figuring out if you want to have children and start a family.
Happiness
If you make it through the previous four stages, chances are you'll settle on a happy, fulfilling, healthy relationship. Once the two of you have grown--both individually and as a couple--you'll be able to truly connect with each other. Your goals, needs and desires have been communicated and accepted by each other, and you can move forward with your life together.
View Singles Near You