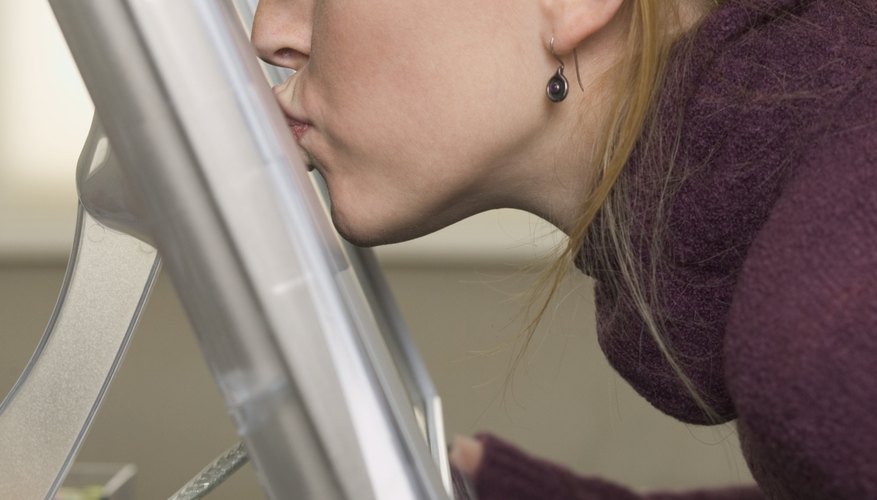 Step 1
Read the person's profile thoroughly and carefully. The more closely you read, the more you learn about the person. There may be something that makes them a bad fit for you that is not evident at first glance. It is best things like that come out sooner rather than later.
Step 2
Craft an engaging subject line. The subject line is the first thing the other person sees. If it is generic or simply dull, there is no reason for them to read your email at all. Instead, make a reference to something they like or ask a question that encourages them to open the email. Creative subject lines enable you to stand out from the crowd immediately.
Step 3
Open with a question or statement that engages the reader. The key is to sound unique and quirky, but not strange or off-putting. Asking a question makes the receiver automatically think about what his or her response would be.
Step 4
Describe what caught your eye in their profile. Describe the part of their profile that made you think that the two of you might be a good match. Mention things that the other person is obviously proud of or which they hold in high regard.
Step 5
Describe yourself. Provide a brief physical description, your occupation and the things about which you are passionate. Avoid sounding desperate. Keep things casual for now. Desperation is an immediate turn-off, and you want to present yourself as being someone worth a response. While modesty is a good thing, shelve it for the moment and talk yourself up a little.
Step 6
Tell them what you are looking for. List a few things that interest you and a few things that you find irresistible. There is plenty of time later to get into specifics, but listing your likes and dislikes shows them that you are confident and know what you want.
Step 7
Tell them you are looking forward to hearing from them.
Step 8
Use proper grammar. Avoid abbreviations or "netspeak." This creates a sense of formality and respect.
Step 9
Spellcheck your response before sending it. A simple spelling error is distracting in an otherwise well-written response.
Step 10
Include a picture in your response. While they could go to your profile, a picture attached to an email is significantly easier for them to locate.
Tip
Write a different email for every profile you respond to. A form response looks tacky and is usually dismissed.
View Singles Near You