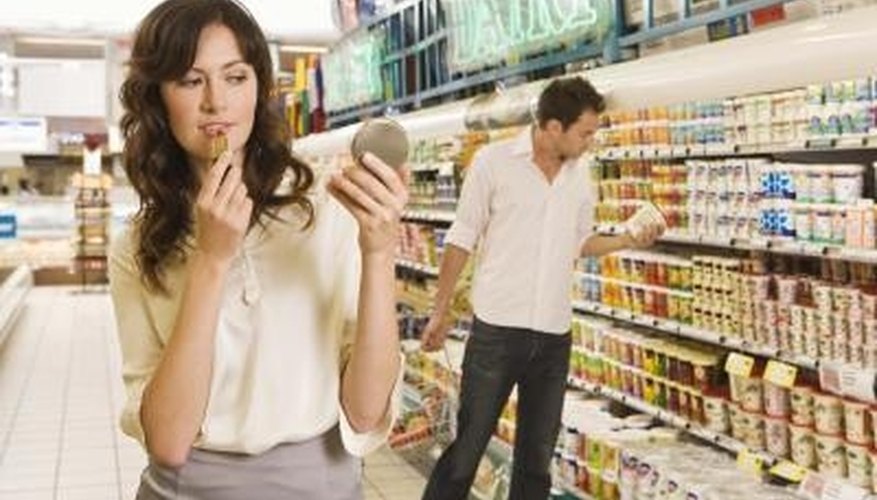 Getting to Know You Games
Most romantic dating games for couples who have just met are focused on helping the players get to know each other better. A fun game is a romantic version of "Truth or Dare;" individuals get to know more about the person they are dating by seeing how they respond to dares and crazy questions. "I've Never ..." is another romantic dating game that can help people to get to know each other better; players sit in a circle, and each person gets a turn to say, "I've never ..." Everyone playing who has done that thing has to do a shot. This is a fun and exciting way to get to know someone you are dating. Couples who have been together for a while may enjoy playing "The Newlywed Game," in which players predict their partner's answers to different questions.
Sexy Games
Many games for couples are so steamy, they are best left in the bedroom! Strip poker is a fun game for card-playing couples. Games involving dice featuring sex positions, or charades requiring players to act out naughty things are available online and in specialty and adult stores. Another fun, naughty game can be played using edible body paint or chocolate; players draw on each other with the edible art supplies.
Role Playing Games
Role playing is a popular romantic game for many couples, and is suitable for almost anyone, because it is easily customizable to each couple's preferences. Couples can pretend to be characters tailored to their own personal fantasies, ranging from sexy nurse to sexy pirate. The games can be complicated, involving costumes and complicated situations, or simple, providing a brief foreplay.
Internet Games
Online romantic dating games are easy to find. These games are typically tailored towards female players, and vary widely. Some games are primarily focused on attire: players dress up each person in the virtual couple for a romantic date, choosing from a virtual wardrobe. Others focus on finding a mate: the player must track down and seduce the object of their desire in order to win the game. These games can be easily played by both single people and people who are involved in a couple.
View Singles Near You