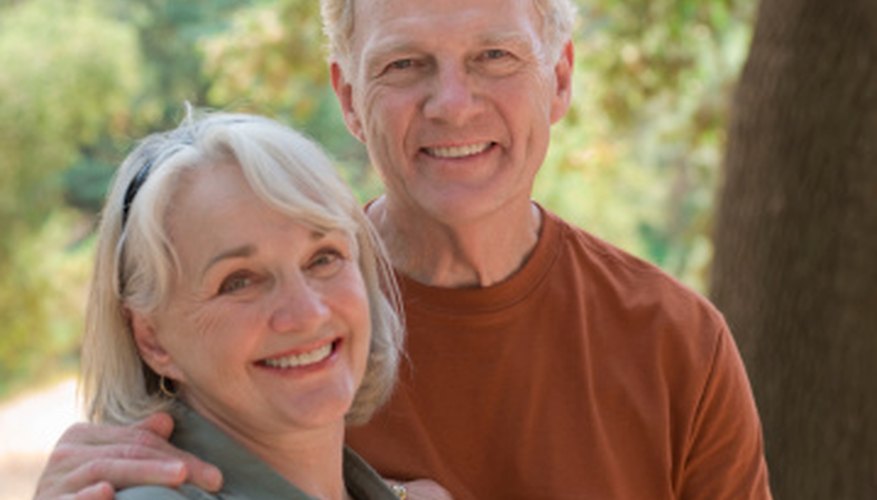 Make a Memory Book
Spend time making a book of your life together. This is a romantic way to connect and look back at the life you have shared as a couple. Paste pictures of the two of you when you first met. Paste pictures of important events or places you visited together as well. You will both remember the wonderful qualities that you have always loved about each other. Take your time making the book. You can spend nights or weekends on the book.
Plan a Music Night
Buy tickets to an upcoming concert of your spouse's favorite musical group. Make a special dinner at home with candles and mood music before the concert to add to the romance. Alternatively, you can buy CDs of your partner's favorite groups and plan a romantic evening listening to his favorite music while dancing and enjoying a romantic dinner. If you're brave, sing your partner's favorite song.
Go Camping or Hiking
Go to a campground in the middle of nature and cuddle up under the stars in your sleeping bags. Buy your partner's favorite food and wine to add to the romance. Some campgrounds rent rowboats to campers. Row out to the middle of the water and serenade your partner. Alternatively, make a day of hiking in a secluded spot. Prepare a picnic lunch with wine and special treats for your partner. Cuddle up with her and enjoy her company.
Have a Surprise Lunch or Dinner
Surprise your partner by showing up at work when he doesn't expect you. Bring food for a romantic picnic or take him to a nice restaurant for lunch. Alternatively, surprise your spouse by having a romantic dinner all ready and prepared when he comes home. Light candles, make his favorite foods and serve his favorite wine. Surprise him by wearing a sexy outfit.
Take Pictures
Grab a camera and go out for the day or evening. Take turns taking pictures of each other. Ask other people to take shots of the two of you together. Make silly poses and faces. Have a good time being carefree and seeing the silly side of each other. Put the pictures in a special album or use one of the pictures as your desktop wallpaper.
View Singles Near You