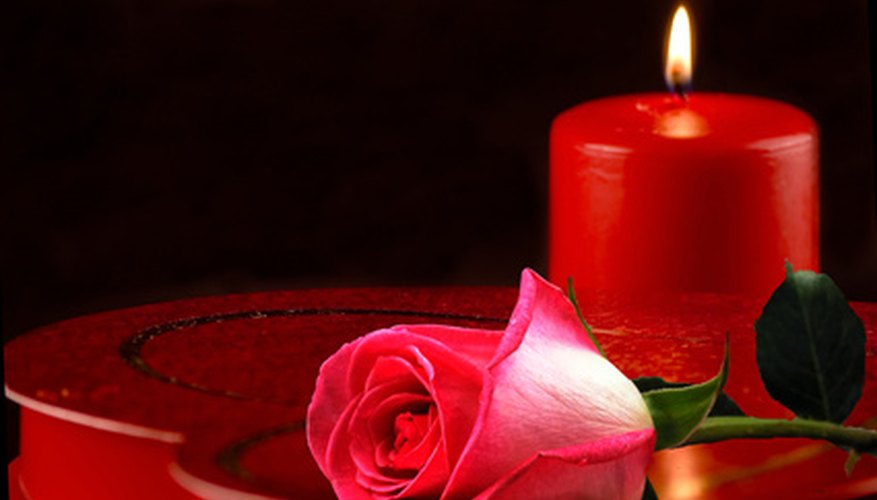 Dating
If you and your significant other have been going out to the same places for a while now, you may feel that you are running out of romantic date ideas. After six months of dating it may feel like you go to all the same places and do all of the same things. Spice up your relationship by doing something different on your date. If you often stay in, go for a long nighttime stroll, or a morning hike or bike ride. If you tend to keep a low-budget, splurge on that new, classy restaurant you always wanted to try. Keep your dates atypical by spending a night out in a nearby city, having a sunset picnic or going to a baseball game together. Get to know your cultural side by visiting an art museum or buying tickets to a jazz concert.
Surprises
If a six-month relationship is starting to seem predictable, add some surprises. Give your significant other a gift she will enjoy, and won't be expecting. If your girlfriend has been really stressed lately, buy her a spa day. If your boyfriend loves sports, buy him tickets to his favorite sports team game. Surprise your significant other by doing something for him you wouldn't typically do. If she loves to go out dancing but you hate it, surprise her by offering one night of dancing together. Doing something for your significant other will help add both intrigue and romance to the relationship by showing how much you are still willing to do for him or her after six months of being together.
Meeting Others
When you are in a relationship for six months, you and your significant other begin to start to know not only a lot about each other but a lot about the people around you. Whether it be family or friends, you both are probably seeing and hanging out with a lot of the same people. Keep the relationship exciting by going out with new people. Double date with a new couple you haven't been out with before at a romantic restaurant, or go out somewhere social together where you can meet other people, like a festival or concert. New groups of friends will change the dynamic of your typical dates and help your relationship evolve.
Getaways
After dating for six months, you and your significant other have probably reached the point where your typical dates are no longer as exciting as they used to be. Consider taking a weekend getaway or going on a vacation together. Look into a cozy weekend lodge up in the mountains where you can ski during the day and sit by the fireplace at night. Or choose a week-long getaway somewhere warm, by the beach. Not only will taking a trip together bring a new dynamic to the relationship, you will also be in a setting you have never been before, with all new restaurants and places to explore. Research and talk about getaway spots together to pick a trip that interests both of you.
View Singles Near You