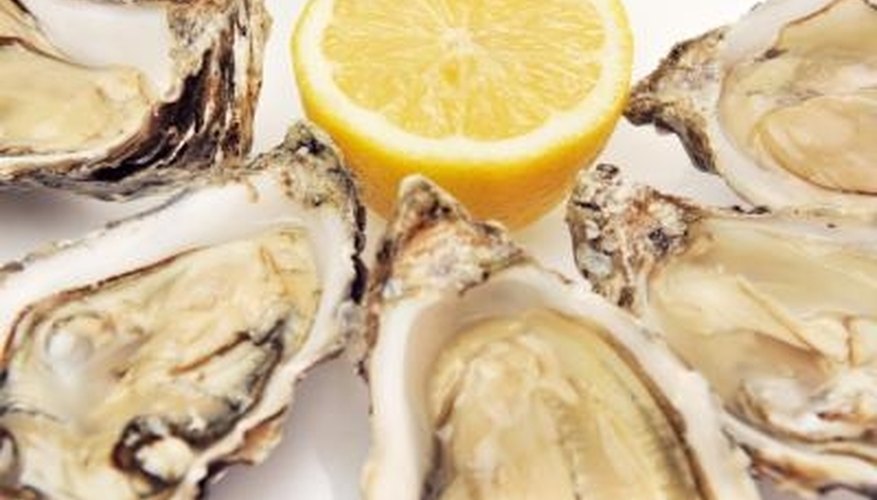 Beet Soup
Beet soup is a perfect romantic appetizer on a cold day. It offers a vibrant pink to red color depending on the recipe you use. Because of the intensity of the color of the beets, you can include many other ingredients without significantly reducing the vibrancy of the finished dish -- an excellent feature for those who are not especially fond of the flavor of beets. To further emphasize the romantic nature of the dish, drizzle it with creme fraiche in the shape of a heart. If you have your heart set on serving beet soup but the weather is warm, you can serve the soup chilled.
Arugula Salad
Offer your beloved an arugula-based salad before your romantic meal. This plant may serve as an aphrodisiac. To heighten the aphrodisiac properties of this dish, toss the arugula with shaved carrots and almonds. Finish your salad with a mustard vinaigrette. For a different spin on the arugula salad, toss the arugula with garlic that you have sauteed in truffle oil (as well as any remaining truffle oil from the pan) and a small handful of pine nuts. All of these items have all been traditionally used as aphrodisiacs.
Oysters
Oysters are among the best-known aphrodisiacs -- and one of the few that might truly have this alleged property, according to Adam Lusher at the Telegraph. Serve oysters on the half-shell on a bed of ice, and include various toppings that your guest may use to flavor the oysters. Lemon wedges and cocktail sauce are two common options, but they may not further enhance the aphrodisiac properties of the oysters. To further stimulate your beloved, make sauces that include ginger, mustard or anise.
Fruit Salad
Make a fruit salad, but replace the boring and unromantic ingredients with fruits that are romantic in appearance or may act as aphrodisiacs. Instead of including oranges and grapes, for example, mix in bright red raspberries and strawberries. Pineapple chunks and banana slices also work well in this romantic fruit salad. To add more texture (and more aphrodisiac qualities), sprinkle the finished fruit salad with shaved almonds. Drizzle the finished salad with honey mixed with a small amount of vanilla extract.
View Singles Near You