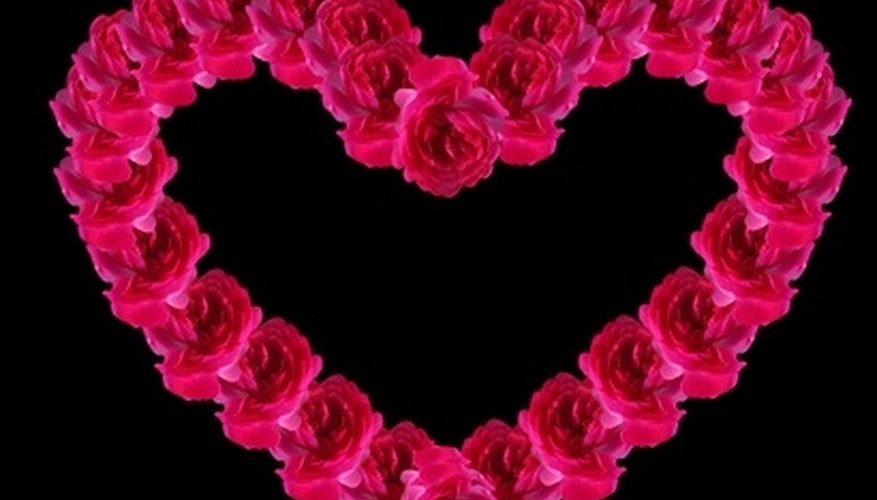 Romantic Spa and Bath Basket
A paramour can package massage oils, bubble baths, soaps, bath salts and body lotions in a gift basket and give it to her sweetheart for a romantic spa and bath theme. The spa and bath basket should also include loofahs, wash clothes and towels. Including matching bathrobes, a couple of candles and a book of matches will further create a romantic theme for this basket idea.
Romantic Dinner Basket
A gift basket for creating a romantic dinner at home can include a cookbook, plates, silverware and glasses, a bottle of champagne, chocolates or other desserts. A compact disc of instrumental, jazz or romantic music could also be included. These items will enhance a romantic atmosphere that the couple can enjoy together.
Personal Gift Certificates
Personal gift certificates that you create yourself are romantic because it shows your partner that you willing to give of your own time and talents. You can make personal gift certificates on a computer, print the certificates out and package it in a gift basket. The personal gift certificates can be redeemable for things that are important to the significant other, such as being valid for one dinner date per week, one theater show per month, a foot rub and other romantic perks. Other ideas include gift certificates for back rubs, massages, personal dances and other romantic ideas for their partners.
Romantic Inspirations
A basket of romantic inspirations focuses on your significant other. It can include photo albums that chronicle your lives, perfumes and colognes that you've made for them at perfume shops and love letters that you've written. You also can write a poem or a song that the person inspired you to create or one that reminds you of them. This type of basket is highly personal, which adds to the romance because it shows the person that you care about them.
Film Re-enactment
Couples who enjoy role playing can re-enact their favorite love scenes from movies they enjoy watching together. The basket should contain DVD copies of the movies, costumes, scripts, homemade props and a video camera. A basket for re-enacting a scene from the movie "Pretty Woman" can contain a business suit for the man to wear, and a sexy and revealing dress with knee-high boots for the woman.
View Singles Near You