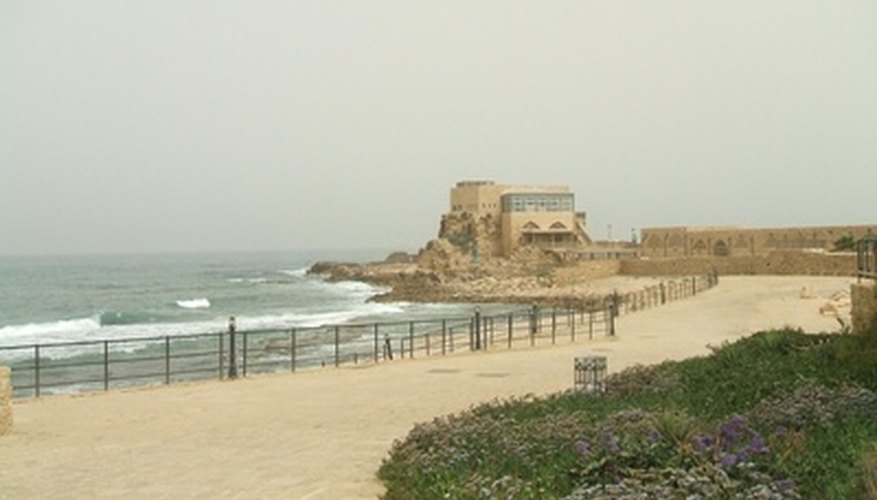 Sunrise
For a date that will give you a good chance of having the beach to yourself, watch the sunrise together. The deserted beach and a spectacular show of colors in the sky can make for a romantic, intimate time. Depending on your preferences, you can stay out all night and watch the sunrise before going home, or you can make a special early morning date and have breakfast together afterwards. Choose a beach that is safe and easy to get to in the dark, and check the weather in advance to find a day that will be clear.
Glow Stick Game
After an evening dinner, head to the beach for a fun surprise. Buy glow sticks and hide them in your pocket; you can also find glow stick rings that will be easy to hold. When you get to the beach, crack your glow sticks and play catch with them on the sand. If the night is warm, you can run around in the surf and spot the sticks in the water when you miss the catch. The sticks will make patterns as they fly through the air, and the unusual activity will be sure to charm a date with a sense of humor.
Be Kids
If your date is an active, sporty type, spend a carefree afternoon playing like kids on the beach. Run along the sand, join in on beach volleyball games and throw a Frisbee around. Build a giant sandcastle together, making it into a dream house, or hold a competition to see who can make the best sand sculpture. Take the opportunity to act like children and do exactly what seems pleasant: Buy food from the snack stand, lounge around reading magazines to each other or rub sunscreen on each other.
Moonlight Picnic
On a clear night, a moonlight picnic on the beach can be a romantic date that will feel like a scene out of a movie. Visit the beach in advance and set up a picnic in a secluded spot. Set up an area for a fire, lay out a blanket and some camp chairs and put out a cooler of food. Set a bottle of champagne in a bucket of ice. Ask a friend to stand guard over the site and light the fire just before you are set to arrive. Your date will be impressed that you took the time to set up the picnic, and you can enjoy a romantic evening together.
View Singles Near You