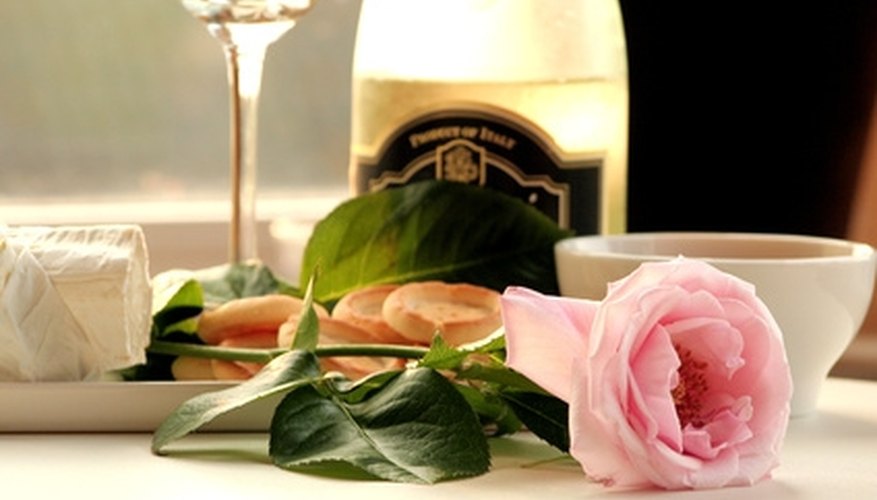 Mark's American Cuisine
Located in a gorgeous 1920s church, Mark's American Cuisine has been voted both "Houston's Most Romantic Restaurant" and "Best Interior Design." Serving nouveau American cuisine prepared by chef Mark Cox, the restaurant offers four menus, including "seasonal" "recommended" and "verbal," a menu of the freshest options created for your enjoyment. Though the menu constantly changes, popular selections of the past have included spiney lobster tail, Kobe beef osso bucco, and grilled Texas red snapper.
Mark's American Cuisine 1658 Westheimer Road Houston, TX 77006 713-523-3800 marks1658.com
Peli Peli
Voted Houston's most romantic restaurant by the readers of Urban Spoon, Peli Peli offers South African cuisine surrounded by avant garde decor. Diners unwind beneath an illuminated sky under the branches of a stylized Acadia tree. The restaurant offers live jazz to set the mood, and signature dishes such as Chef Paul Friedman's flame pepper chicken. The chicken is marinated in guava, grilled over an applewood-smoked grill and served with a variety of dipping sauces--some sweet, some tangy, some spicy. Peli Peli also offers intimate patio dining, and a full lounge and bar.
Peli Peli 110 Vintage Park Blvd., Suite P Houston, TX 77070 281-257-9500 pelipeli.com
Backstreet Cafe
Offering a quiet, intimate environment in a renovated 1930s home, Backstreet Cafe serves slowly braised oxtail, crispy pan-seared duck and lobster pot pie, among other creations in the restaurant's selection of intimate dining areas. The favorite is the lovely tree-canopied backyard, perfect for early summer evenings under the stars. Backstreet also offers a vine-covered solarium, intimate upstairs tables in front of its beautiful marble-faced fireplace, and a lovely front patio.
Backstreet Cafe 1103 S. Shepherd Drive Houston, TX 77019-3609 713-521-2239 backstreetcafe.net
Rainbow Lodge
For the romance of a wilderness lodge in the middle of bustling Houston, Rainbow Lodge is located in a 100-year-old cabin on a lovely acre of land. Chef Mark Schmidt serves up delectable wild game and seafood dishes in the lodge's selection of intimate dining areas. Signature dishes include the wild game medley, incorporating venison, wild boar, elk and duck into one savory dish. Other house favorites include the slow-smoked duck gumbo, 15-hour smoked lamb tacos and the crispy rainbow trout filet. Dining room settings include patio dining, creek-view tables, and dining in the midst of one of the lodge's three signature stone fireplaces.
The Rainbow Lodge 2011 Ella Blvd. at East TC Jester Houston, TX 77008 713-861-8666 rainbow-lodge.com
View Singles Near You