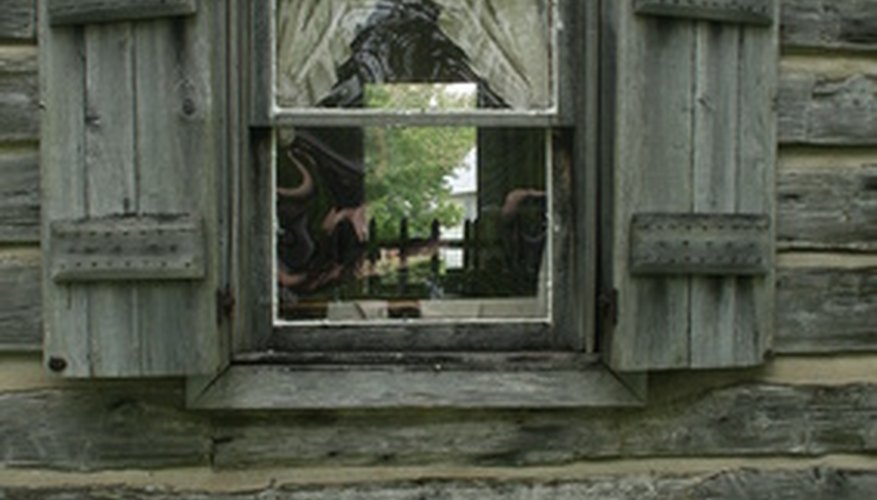 Louisiana offers dozens of secluded, romantic cabins that feature peace and quiet in natural surroundings. While staying at these cabins, you can enjoy a wide range of activities such as hiking, fishing and biking.
Berry Creek Cabins
Situated on seven acres of Louisiana woodlands in the town of Bogalusa, Berry Creek Cabins offers several small, two-bedroom cabins ideal for a romantic weekend.
These cabins are rustic, but provide a range of amenities including full kitchens, wireless Internet, DirectTV and lots of natural light. Nearby Wayne's World Canoeing & Tubing offers trips on the Bogue Chitto River, where you can also go fishing and swimming. The Berry Creek Cabins facilities are available for wedding receptions, family reunions and other large gatherings. Check out Esma's Antiques, Collectibles & Just Wants in downtown Bogalusa if you're looking for a rainy day activity. Berry Creek Cabins 12101 George Jenkins Road Bogalusa, LA 70427 985-730-4395 berrycreekcabins. com
Cajun Cabins
Conveniently located off Louisiana Highway 70, Cajun Cabins provides easy access to Grand Bayou, Lake Verret, Bayou Alcide and Old Texaco Field.
Ideal for aquatics enthusiasts and fishermen, Cajun Cabins offers a boat launch and waters teeming with bass, catfish, brim and sac-a-lait. Cabins built of pine, cypress and cedar feature open sleeping lofts, TV and VCR, gas-log fireplaces, linens, towels, kitchenettes and cutlery. Guests also enjoy access to Cajun Cabins' barbecue pit, tire swing, pedal boat, picnic table, aluminium flat boat and pirogue. Guided fishing trips and tours of the bayou are available upon request, and you can visit nearby historic Madewood and Nottoway Plantations. You'll also find No Problem Raceway Park in the town of Belle Rose, which hosts all sorts of car and bike races. Cajun Cabins 1491 LA Hwy 70 South Belle Rose LA, 70341 985-252-8700 cajuncabinsonline. com
Bayou Cabins
Located in the small Louisiana community of Breaux Bridge, Bayou Cabins offers eleven cabins, a historic field house that dates back to 1869 and the Bayou Boudin & Cracklin' cafe where you can enjoy a range of Cajun specialities, homemade root beer and fresh pralines.
Cabins feature fireplaces, wireless Internet, cable TV, air-conditioning, heating, linens, towels, coffee makers and vintage decor Included in the price of each cabin is a complimentary Cajun platter that includes cracklins, hog brawn, boudin and homemade root beer. Here you'll find local attractions like Lake Martin, the Avery Island Tabasco plant, Evangeline Downs and the Atchafalaya Basin. Other area attractions are Bayou Teche Hunting Preserve, Perez Art Gallery and Lagniappe Antiques. Bayou Cabins P. O. Box 3 100 W. Mills Ave. Breaux Bridge, Louisiana 70517 337-332-6158 bayoucabins. com
View Singles Near You