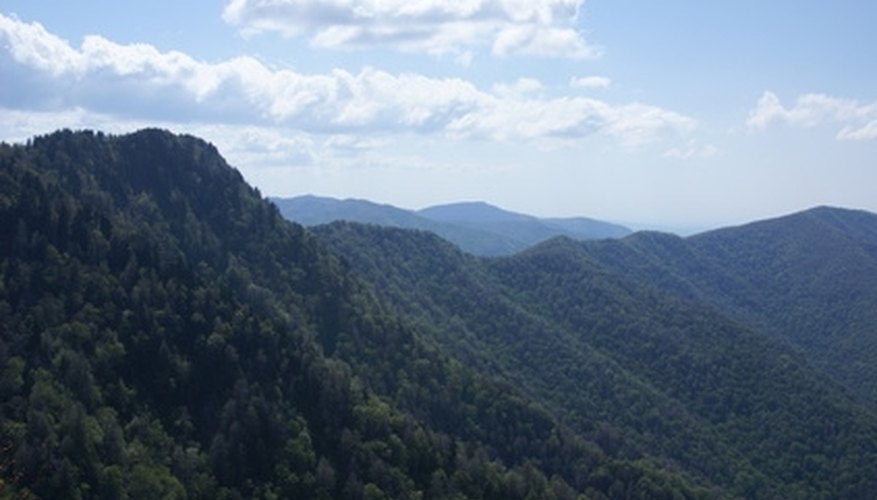 Fireside Chalet & Cabin Rentals
The Fireside Chalet & Cabin Rentals are situated in the northeastern section of Pigeon Forge offer a on-site swimming pool, facilities for weddings and receptions, as well as secluded cabins for honeymooners. Honeymoon one-room studio cabins include Cove Cabin, Bit of Heaven and Hidden Haven. These cabins feature amenities such as a fully-furnished kitchen, sitting area with fireplace and a whirlpool tub in the bedroom area and outdoor deck. The resort also has one-bedroom cabins that include Cuddler's Paradise and American Romance. Amenities in this cabin include a living room area with a flat-screen television and fireplace, as well as deck with a whirlpool tub and dining area. Non-smoking cabins are available. Fireside Chalet is only a 10-minute drive from the attractions in Pigeon Forge.
Fireside Chalet & Cabin Rentals 2612 High Valley Drive Pigeon Forge, TN 37863 877-774-4121 firesidechalets.com
In the Smokies Cabins & Chalets
In the Smokies' cabins are spread throughout the eastern area of Pigeon Forge and provides wedding services at its two wedding chapels, Mountain Mist and Smokey Ridge. Honeymoon cabins at In the Smokies include cottages and one-bedroom cabins. The cottages at this resort include Love's Beginning and Carolina Kiss. Amenities inside the cottages include heart-shaped whirlpool tubs, decks with whirlpool tubs and living room area with fireplaces. The one-bedroom cabins, such as Quiet Seclusion and Lover's Leap, feature king-sized beds, whirlpool tubs and living room area with fireplace. Many of In the Smokies cabins are located within 10-minutes driving distance of the roller coasters and music venues at Dollywood.
In the Smokies Cabins & Chalets 2036 Ridge Road Pigeon Forge, TN 37863 800-893-7274 inthesmokiescabins.com
America's Cabins Inc.
America's Cabins, located right off of U.S. Highway 321, have rentals spread throughout Pigeon Forge and Gatlinburg. Cabins that are suitable for honeymooners include Love Story and Mountain Serenity. Mountain Serenity is a secluded, one-bedroom cabin that is less than a mile from downtown Pigeon Forge and features a deck with whirlpool tub, kitchenette, picnic area with barbecue pits and living room with fireplace. Amenities at Love Story includes a master bedroom with king-sized bed and whirlpool tub, living room with fireplace and a deck with a love seat and whirlpool tub. America's Cabins offers services such as preparing a dinner for couples and the "Splish Splash" special, which includes sparkling cider, massage oils, chocolates and candles delivered to your bathroom.
America's Cabins Inc. 513 Wears Valley Road Pigeon Forge, TN 37863 800-900-7717 americascabins.com
View Singles Near You