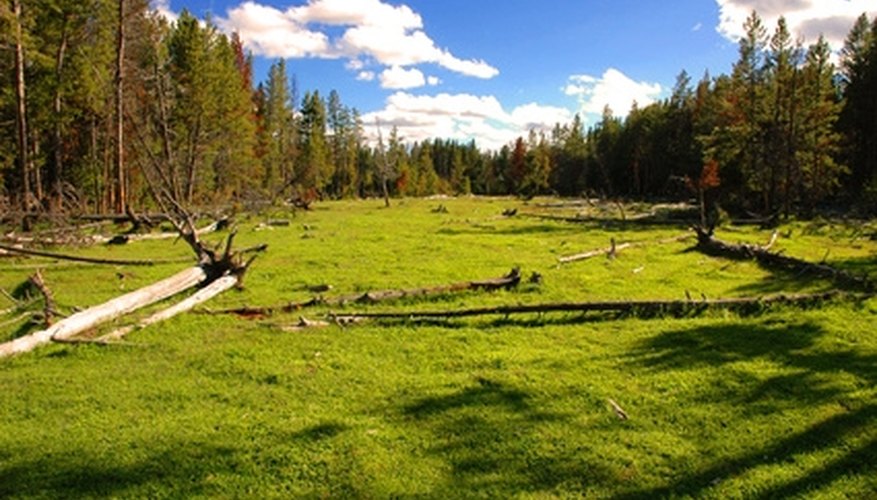 The Yellowstone Hideaway
Located near the south entrance of Yellowstone National Park, the Yellowstone Hideaway has secluded, romantic cabins with many amenities for guests. The cabins are completely furnished with ironing board, laundry facilities, entertainment systems including TV, DVD player, stereo system, pool table, as well as a fully-equipped kitchen. Cabins have two fireplaces and queen-size log beds, which creates a rustic and romantic atmosphere for couples and honeymooners. The cabins are near hiking trails and hidden lakes, as well as being within a short drive of town where dining and shopping can be found.
The Yellowstone Hideaway Union Pass Road Dubois, WY 82513 877-834-3571 theyellowstonehideaway.com
Yellowstone Cabins
Yellowstone Cabins has secluded, mountaintop cabins adjacent to National Forest, near the south entrance of Yellowstone and Grand Teton National Park. There is a view of three mountain ranges from the cabins. The Honeymoon Cabin and Romantic Hearts cabins come with special features, such as Jacuzzi tubs, fireplaces and mood lighting, as well as being fully equipped with linens, laundry facilities, entertainment systems, bicycles, fishing rods and a stocked kitchen.
Yellowstone Cabins 183 Uphill Road Dubois, WY 82513 866-235-4700 yellowstonebedandbreakfast.com
Lake Yellowstone Hotel and Cabins
Lake Yellowstone Hotel and Cabins is a favorite romantic accommodation inside Yellowstone park. The hotel and cabins were built in the late 19th century but were most popular during the 1920s, when they were renovated to the style of the time. The buildings have a rustic, Art Deco design and decor and although the hotel has some modern amenities such as television and Internet, the cabins do not. The cabins are clustered near the hotel but are secluded and they feature fireplaces and deep bathtubs.
Lake Yellowstone Hotel and Cabins Lake Village Yellowstone National Park, WY 82190
866-439-7375 yellowstonenationalparklodges.com
Old Fathful Snow Lodge and Cabins
Old Faithful Snow Lodge and Cabins offer a cozy, wintertime romantic retreat with two styles of detached, private cabins. The Western cabins are small, motel-style cabins with modern furnishings, private bathroom with a large tub and a queen size bed. The Frontier cabins are simple and rustic with a queen-size bed and a bathroom with a shower, toilet and sink. All cabins have fireplaces and extra blankets, as well as having a view of Old Faithful Geyser.
Old Faithful Snow Lodge and Cabins Old Faithful Bypass Road Yellowstone National Park, WY 82190 866-439-7375 yellowstonenationalparklodges.com
View Singles Near You