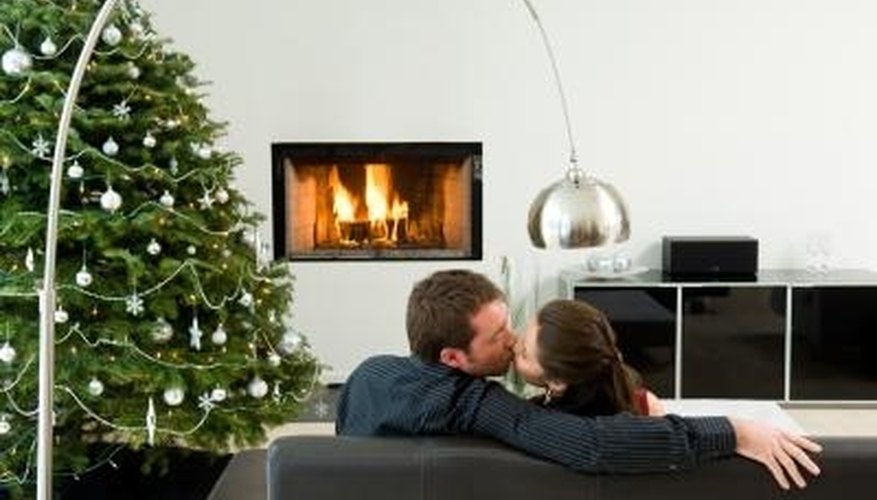 Jewelry
If your partner likes to wear jewelry, she will surely be happy to receive a new piece for Christmas. You can get earrings, a necklace, a broach, a bracelet or a watch, depending on your partner's style. For an added romantic touch, get the piece engraved with the date and a personal dedication.
Tickets
Another good idea for a romantic Christmas gift is buying tickets to an event you will be able to attend with your partner. If your partner is a music buff, buy him tickets to a show by his favorite band. If he loves sports, get him tickets to a sporting event. If he is more into classical entertainment, get him tickets to an orchestra performance or the opera.
A Homemade Gift
An inexpensive but very thoughtful romantic gift option is a scrapbook of all the memories you and your partner created together. Buy a photo album and include photographs of the two of you, along with concert tickets from shows you went to, train or airline tickets from trips you took or memorabilia of other activities you did as a couple. You can also make a play list of all your favorite songs and put it on a CD.
A Weekend Getaway
Nothing says romance better than a weekend in your partner's arms, away from everybody and everything else. Get your partner reservations in a spa, or take her for a trip you always talk about together. Put the reservation plans in a Christmas card.
References
View Singles Near You