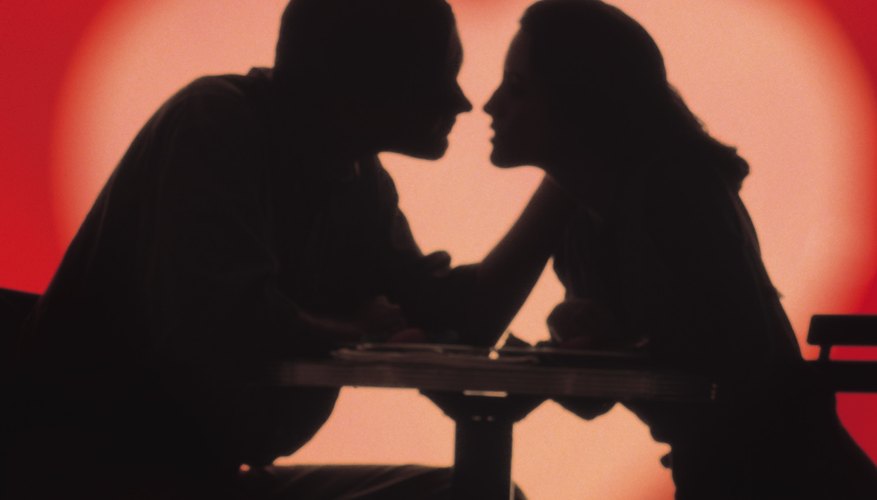 Photos
Photos make up an integral element of any collage, and especially a romantic one celebrating the love between you and your significant other. Browse through photo albums or digital photo files to choose a variety of photos that you show both of you together. If you have been in the relationship for a long time, choose photos from throughout the years. Select photos of you doing fun or romantic things together and from special occasions, such as weddings and anniversaries.
Wording
Adding the right wording to your collage is an effective way to spread the message of love with your partner. Pick a number of words that are important to your relationship, such as "Love," "Fun" and "Honesty," for example. You can apply these words to the collage in different manners, including with colorful markers, paint pens, glitter paint or clipping phrases from magazines.
Mementos
No romantic collage is complete without mementos gained throughout your relationship with your significant other. Mementos can include ticket stubs to movies or concerts, wristbands from a trip to a Caribbean resort, receipts from your favorite shopping expeditions and take-out menus that you frequently used during a period of your life. Pick mementos that represent different phases of your relationship and that you can both see and recall the joy of that experience.
Construction
You can build a collage in many different formats. A traditional collage typically includes a piece of cardboard to which you glue or tape all the elements. You can even have this style of collage laminated for safekeeping, and hang it on your wall. If you enjoy working with computers, you can build a collage with a graphics program or a collage-making website. A scanner will be needed to scan all your mementos for inclusion.
Resources
View Singles Near You