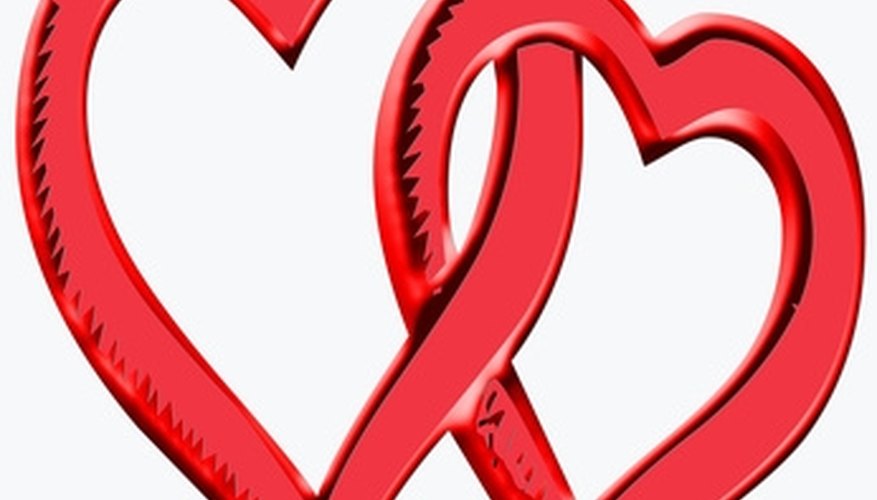 Significance
Conflict in a relationship is not necessarily a bad thing; it's the way you handle it that counts. In the article "Conflict Resolution in Romantic Relationships" posted on YourRomanceGuide.com, it says that many times one partner will give more of himself or herself in order to please the other partner. This leads to resentment and other issues in the long run.
Theories
High levels of insecurity, lack of closeness or partners with low self-esteem are just a few reasons offered in an article written on "Conflict in Relationships" as posted on eCheat.com. Like the book states, "men are from Mars and women are from Venus," so instead of having a lack of trust or other issues of insecurity cause conflict, you should have open communication in your relationship.
Compromise
Compromise or making small sacrifices can level the playing field for both parties. On TopDatingTips.com, they say, "We are so set in our ways that only our way will do..." Instead of seeing things your way, open your eyes to the other person's view or walk a mile in their shoes, as the saying goes. Sometimes, standing back and looking at the big picture helps put the relationship and its conflict into perspective.
Benefits
Conflict in a romantic relationship can also help to strengthen your intimacy. Not all conflict needs to be negative, especially if there is resolution and the process is constructive. In an article by Eric Brahm for the Conflict Resolution Information Source, he writes how it can help to "construct group boundaries by helping individuals recognize their common interest."
Prevention
According to the article "3 Powerful Tips for Communication," just paying attention to your partner's body language, words and tone can help for you to read into the full picture. They recommend to check in or "when in doubt, check it out." In other words, let your partner know how you're feeling to get the conversation rolling. A little communication can go a long way.
Resources
View Singles Near You