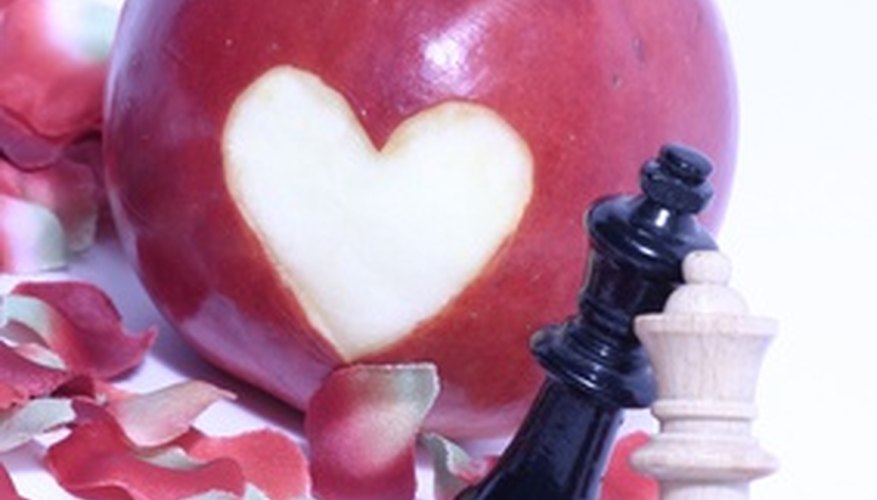 Heart Shaped Fondue Set
A heart-shaped fondue set is a romantic gift idea for couples of any age. Couples can enjoy dessert by dipping fruits, cake bites and cookies into melting chocolate. Include a red candle with the gift so the couple can eat by candlelight. The chocolate melts in a heart-shaped container that is heated by a candle beneath it.
Massage Kit
A massage kit is a romantic gift that encourages intimacy. Add a sampler of several massage oils or creams that are scented or heated to touch. Tailor the kit with candles, an instructional guide, a massage tool or bolster pillows and cushions. Massage kits are often appreciated by younger couples or couples in the beginning phase of their relationship.
Personalized Champagne Flutes
Champagne is often served to celebrate a special occasion or event. Personalized champagne flutes are a celebratory gift that can be presented to a couple with their names or a special date engraved on them. This gift is appropriate for couples of all ages and is a classic way to commemorate a special date. If cost is not a consideration, include a bottle of good champagne.
Wine Tote
Wine totes are practical as well as romantic. Totes hold and protect bottles of wine or champagne, making them more convenient to transport to a party or a picnic. Most totes are heavily insulated to keep wine chilled until it's ready to be served and have an exterior pocket that includes a compartment for a corkscrew. Monogram the tote with the couple's initials for a personalized touch.
View Singles Near You