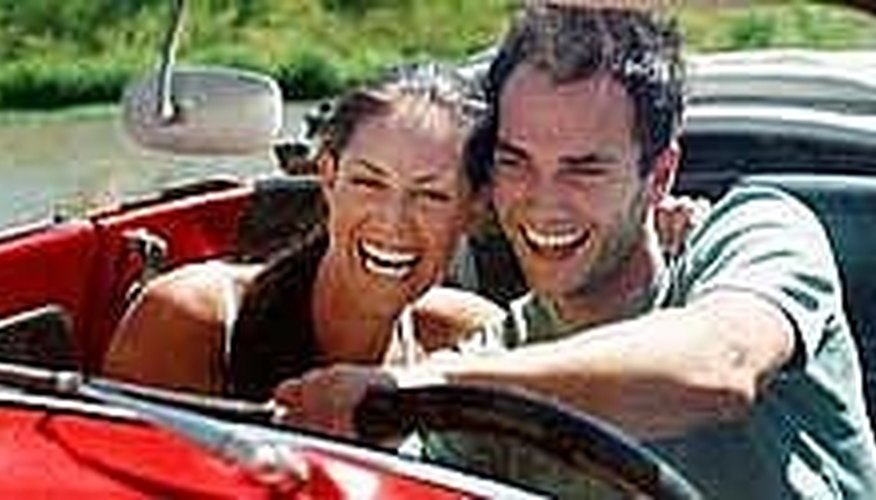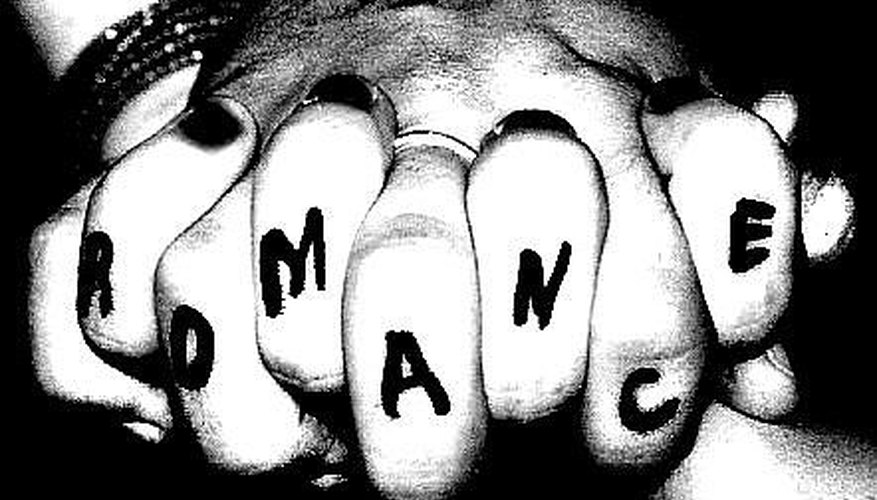 BE YOURSELF. This may not sound romantic. I am not suggesting taking her to a strip club or a car chasing, gun slinging flick and ordering you nachos without asking her what she wants. I am saying, don't try and fool her by being someone you are not. Call her up, discuss the date in advanced. Find out what she likes and if you don't like the same things joke about it but say hey, I am willing to try for you. A good gauge of a relationship is to do something you may detest and if you almost like it well hey, maybe they are the one! She will appreciate your candor and the fact you cared enough to ask her.
BE CREATIVE. Try to avoid the cliché' romantic gestures such as flowers or chocolates. Instead how about making a collage of cut out flowers or paper Mache'd flowers? Hand them to her and say I didn't want to be cliché'. How about planning a fun date which doesn't involve the typical go to dinner, go to a movie, etc. Plan a picnic somewhere pretty and peaceful (have a friend arrange it for you so it is all set up when you arrive?) Roast marshmallows or maybe go behind her back and invite her friends to come with you? Men assume women are looking for them to wow them with money and things when in reality...what we really want is for men to just make an effort. Put thought into your planning and show us you are willing to take time.
SHOW INTEREST. Women need to talk and share. It is the mans job to listen and eventually the woman will come around to discuss who you are. If you ask a lot of questions about her interests, background, hopes, dreams, etc. You have already begun to win her heart. A girl wants you to take an interest in her. Especially these days the female sex wants to know you're in it for more than a hop in the sack. Invest time in knowing her and you will be rewarded. Also, pay attention to the smallest detail. Notice how she acts; is she nervous? Can you make her feel more comfortable. Say something embarrassing just to help her feel more confident. She will never forget how good you made her feel.
DON'T BRAG BUT DO TELL. When it is your turn to talk about yourself, try and refrain from the "I have a successful job, I own my house, I have a fancy car, my family has lots of money" type of hints. We get it; you want her to know you are successful and could provide for her but honestly not too many women want to hear that. The first thing they will think is wow, he thinks more about himself than anything. Instead, tell her something about you that is personal. Give her insight into how you think about things, what you like. Even talk about why you liked her and what you may have in common. She will be thrown with your sensitivity and ability to talk like an emotionally mature adult.
MAKE HER LAUGH. Now I am not saying go out and memorize the entire collection of mad lib jokes you can think of. Just be yourself, don't be afraid to be goofy. If you are worried about being judged just remind yourself if she is a stuck up prude who can't laugh do I really want to pursue this anyhow? Have fun. Think of each date as a memory and laugh a lot! Why not. Ask her if she has a favorite joke. Ask her what the funniest thing she did was and watch how she lights up laughing. Laughter can really lighten a mood and create a positive dating experience.
BE POSITIVE. Don't spend your date telling her all your hang-ups and excessive baggage. Those things will eventually and naturally come up but it isn't necessary to shed a negative light on your past when you first begin dating. Talk about happy and positive experiences in your childhood and life. She will enjoy your optimism.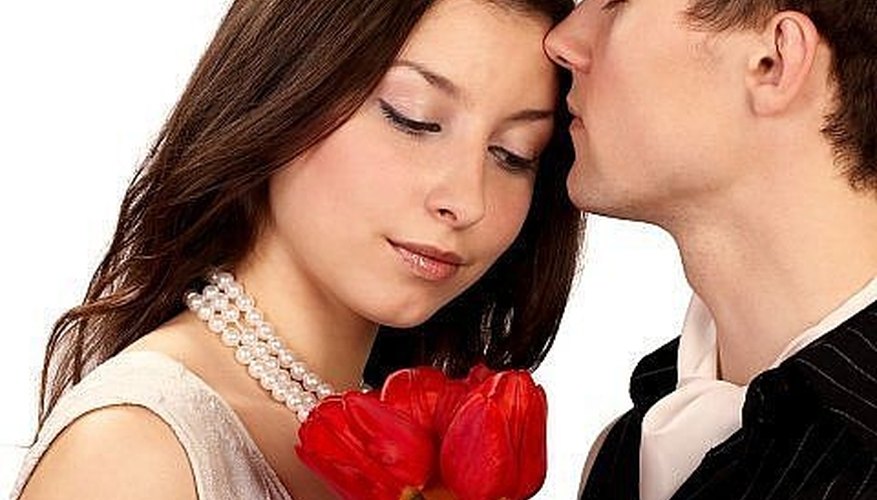 DO BE A GENTLEMAN. In spite of the old timiness, women still do love being treated like a lady. Do open the door for her. Do stand up when she does in a restaurant. Do give her your jacket if she is cold. These may seem awkward and like you are trying to hard but honestly a woman knows you are trying to be a gentleman in spite of your goofy oafishness. Finally, do not express interest in sex on a first date or even a second or third date. Really savor the little moments first, kissing, holding hands, etc. Let her enjoy a night/day out with you feeling like a princess.
FOLLOW UP. This is always tough. Especially if you are the hard to get type who likes to have them chasing you. Give up the ego and go ahead and call. If you liked her, it's okay to let her know. You don't have to call her the same day but call her the next day so she knows she is still on your mind. You will flatter her and help her feel secure in the possibility of dating you.
FIND TIME. If you have gone on a few dates with someone and it looks as though you are both on the same page with seeing each other, find time to talk and express your interest. Don't just schedule your dates as you would schedule your doctors appointments. Find time to send her a quick email or text message letting her know you are thinking of her when she is not around. Let her know you are looking forward to the date and find the time to plan things in advanced and not just last minute.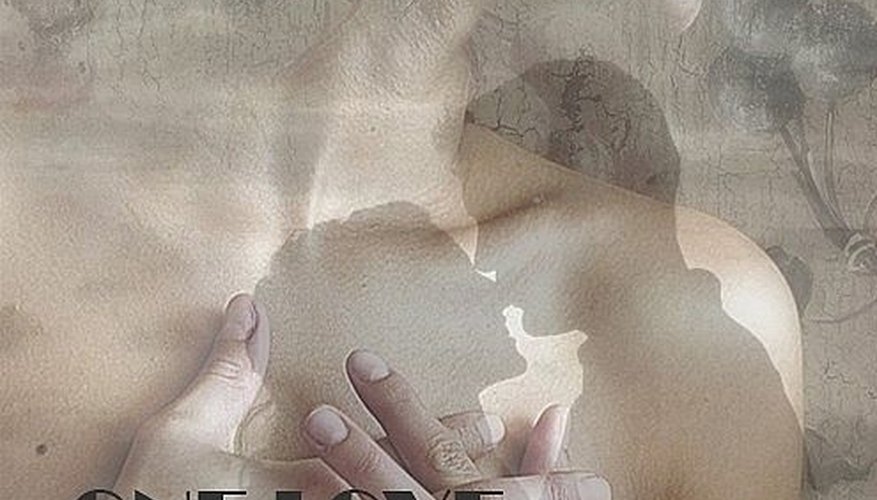 DISAGREE WITH CLASS. Believe it or not a woman doesn't always want you to be Mr. Nice and agreeable. She wants to know you think for yourself and have your own model of ideals and values. It's okay to not agree with everything she says. If you can hear her out, repeat back her argument concisely and then give your rebuttal; she will admire your ability to discuss your beliefs without feeling like it is a heated debate. A woman likes a man who can take the lead and knows something about what he is talking about. Don't disagree for the sake of arguing. If you do disagree with something, say so but in a way that lets her know you respect her thoughts and the process which led her to them. This may not sound like warm and fuzzy romance 101 but respect is one of the biggest make it or break its in a relationship.
View Singles Near You