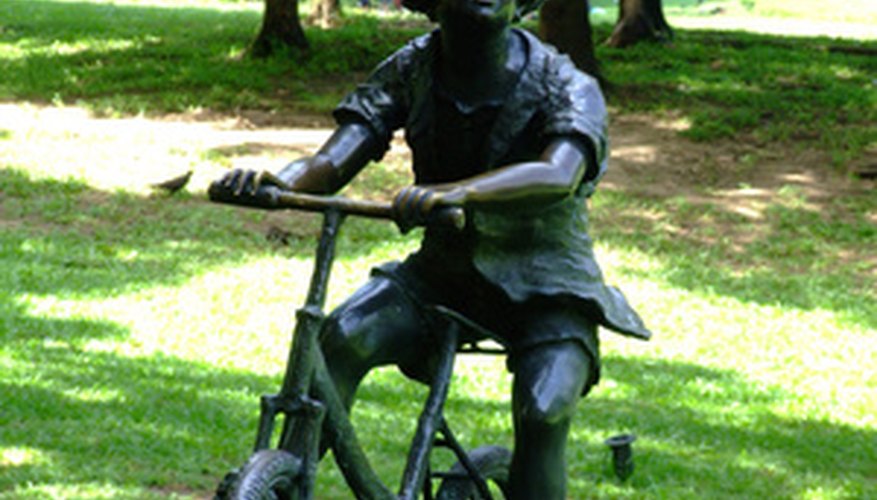 McKinney Avenue Trolley
The old-fashioned McKinney Avenue trolley can be a romantic start to any dinner date. Help your date onto the trolley, hold her close when the warm breeze ruffles up your hair, and gaze out on Dallas passing you by. The trolley runs from McKinney Avenue through the sights of downtown Dallas to the uptown restaurants and nightlife, passing the Dallas Theater Center, Griggs Park, the West Village and the Dallas Museum of Art. As of January 2011, trips are free and the trolley runs until 10 p.m.
Dallas Museum of Art
Close to the drop-off point of the McKinney Avenue trolley is the Dallas Museum of Art. If your date is culturally-minded, the quiet museum and its exhibitions will allow you both to walk hand-in-hand and give you an excuse to whisper sweet nothings into his ear so as not to disturb the peaceful ambiance. The museum runs events until midnight on the third Friday of each month for a ticket fee of $10 or less as of January 2011. These late-night events can include live music, ballroom dancing, lectures, novel readings or films.
Southfork
For people who were alive and watching television in the 1980s, a trip to the Southfork Ranch where the series "Dallas" was filmed would be a nice day trip into fantasy and romance. As of January 2011, the ranch is open daily for guided tours year-round. Couples can walk the ranch grounds, see the gun that shot J.R. and look at Lucy's wedding dress before sitting down to lunch at Miss Ellie's Deli.
Dallas Arboretum
Quiet walks and snuggling on park benches are just a short distance away from the city center in Dallas Arboretum on White Rock Lake. The 66 acres of gardens provides a couple with a romantically flowered walking area. The Arboretum is open year-round from 9 a.m. to 5 p.m. with a $12 admission fee as of January 2011. For a romantic lunch, the dining terrace (located near the main parking lot) comes with a view of downtown Dallas.
View Singles Near You