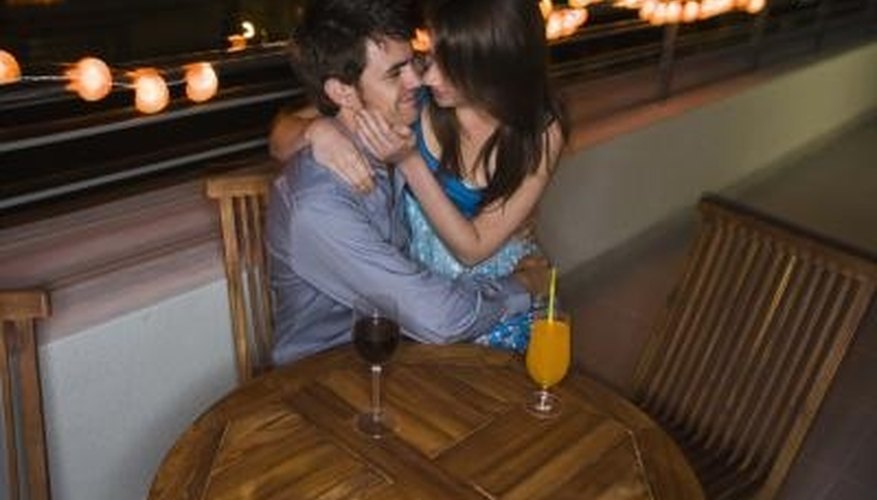 Visit a Local Movie Theater
A great way to spend a romantic evening with your loved one is to watch a movie with them. Pasadena has several options for movie theaters, including Laemmle Playhouse 7, Regency Academy Cinemas 6, or Artlight Cinemas, all located on East Colorado Boulevard. Try to catch a favorite romantic movie or one that relates to love, relationships or similar themes. Each of these theaters offer major popular showings. You can book tickets at each theater's website.
Visit the Pasadena Civic Auditorium
Originally built in 1931, the Pasadena Civic Auditorium is considered one of the nation's "most revered performance halls," according to the auditorium's website. The auditorium hosts a wide array of shows, including symphonies, Broadway musicals, ballets, dance festivals, and various performing arts series. Visiting the auditorium can be a romantic evening for you and your loved one. The auditorium is located on East Green Street and holds 3,029 visitors.
Visit the Tea Rose Garden
While in Pasadena, consider visiting the Tea Rose Garden, located on South Raymond Avenue. The Garden offers a menu of tea sandwiches, pastries, salads and premium tea from around the world. You and your loved one can observe a large array of fresh flowers and arrangements while at the Garden. Those with an eye for design will enjoy seeing the sculptured water fountain situated against whitewash bricks. The fountain was used in the early 1900s. The windows in the Garden's brick wall remind visitors that the building was previously used as a stable during Pasadena's "horse and buggy" era.
Visit the Norton Simon Museum of Art
Located on Colorado Boulevard, at the intersection of the Foothill and Ventura freeways, the Norton Simon Museum of Art is considered to have "one of the most remarkable private art collections ever assembled." The museum's collection includes European art from the Renaissance to the 20th century. Additionally, the museum features art from Southeast Asia dating back 2,000 years. The facility hosts various events for visitors, including drawing classes, dancing classes, musical performances and film screenings, among others.
View Singles Near You