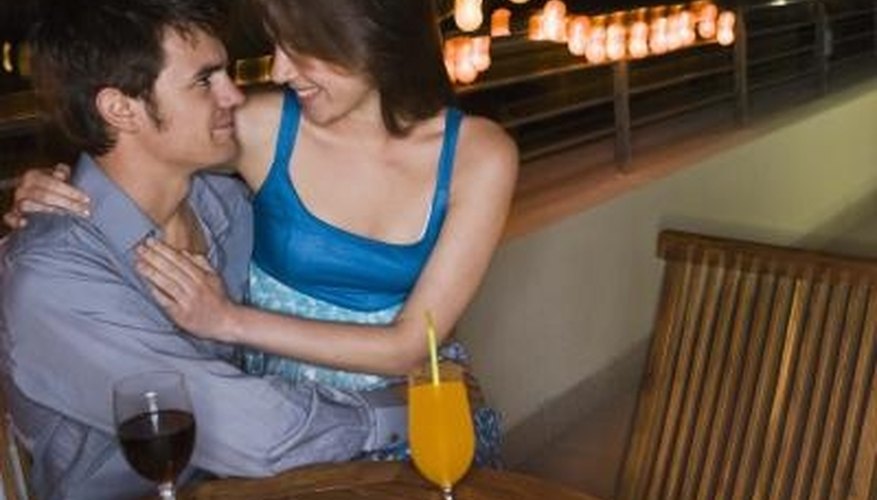 Nature Walk
If you love nature, tour the Volunteer Park Conservatory with your date. This single building has five distinct chambers, each with separately sustained ecosystems and climates. As you walk through, view the different flora and fauna. Once you have walked through all five sections, ask your date which one is her favorite. Then take her on a surprise picnic -- which you packed ahead of time -- in that section.
Freemont District
Freemont District, in the center of Seattle, is famed for its restaurants, bookstores and antique shops, as well as street performers and artists. The district is filled with dozens of things to do, ranging from ethnic restaurants to antique shops. Walk through the district, and allow your date to choose a restaurant. After eating, view the performers and visit the shops.
Japanese Tea Garden
If you and your date like exotic and gourmet teas, Seattle's Japanese Tea Garden is the place to go. Open from dusk until dawn on every third Saturday of the month, the tea garden allows guests to sample tea blends in an outdoor facility, along with traditional Japanese cuisine and Japanese performers. Because of its popularity, book your reservation early.
Waterfall Gardens
Another outdoor experience, Waterfall Gardens, is a romantic and quiet park, where you can walk around the waterfalls and trees in the garden. Waterfall Gardens is also perfect for picnics and all-day relaxation. Relax on the grassy knolls near the waterfalls, or go deeper in the park for an even-quieter affair. Or take a calm bike ride along the paths of the park.
View Singles Near You