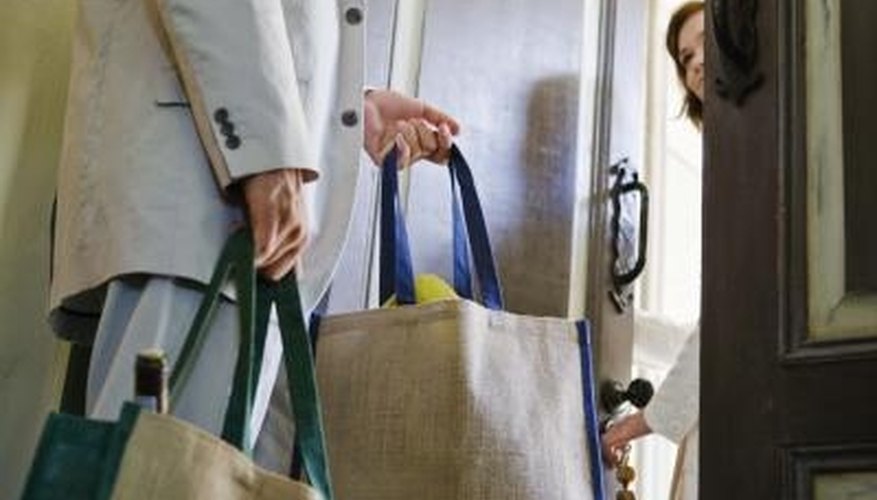 Fondue
If you and your loved ones are fans of cheese or chocolate, you can create an intimate evening at home by having fondue. If you do not have a proper fondue kit, you can use a warming dish that has a tea-light candle under it to keep the chocolate or cheese soft. Purchase Gruyère cheese, which is commonly used for fondue, and other ingredients such as wine or cornstarch for the cheese fondue or chocolate for the chocolate fondue. Then cut up items such as bread, fruit and vegetables into small pieces. After the chocolate or cheese has melted, you and your loved one can settle on the couch and dip the night away.
Bath
If you and your loved one feel like getting intimate, you can start the evening off with a nice warm bath. Fill the bathtub with warm water. Add scented soaps and oils to the water. Flower petals, candles and music also can enhance the mood. Slip into the water with your significant other and take a relaxing bath together.
Fire and a Movie
If you have a fireplace, build a fire on a cold evening. Once the fire is roaring, turn on a romantic movie that you both have been waiting to see. If you have the capability to stream, you can choose the movie from the comfort of your home. If you don't, then make a stop at the video store beforehand.
Stargazing
If you own a telescope, you can make an evening out of gazing at the stars. Set up a couple of chairs outside, bring out some food and wine to share, play a little soft music and stare up at the various constellations. This is exceptionally fun when you plan it at a time when a comet or other interesting astrological event is occurring in the night sky.
Poker Pleasure
If you and your loved one are into card games, you can play poker against each other. However, instead of betting chips, bet pieces of clothing. Each time a player loses, they must remove a piece of clothing. A variation on this game can be that you are playing toward credits for a massage. Each time someone loses a hand, the other gets credit for two minutes of a massage. At the end of all the games, you can give each other a massage based on the winning totals.
View Singles Near You