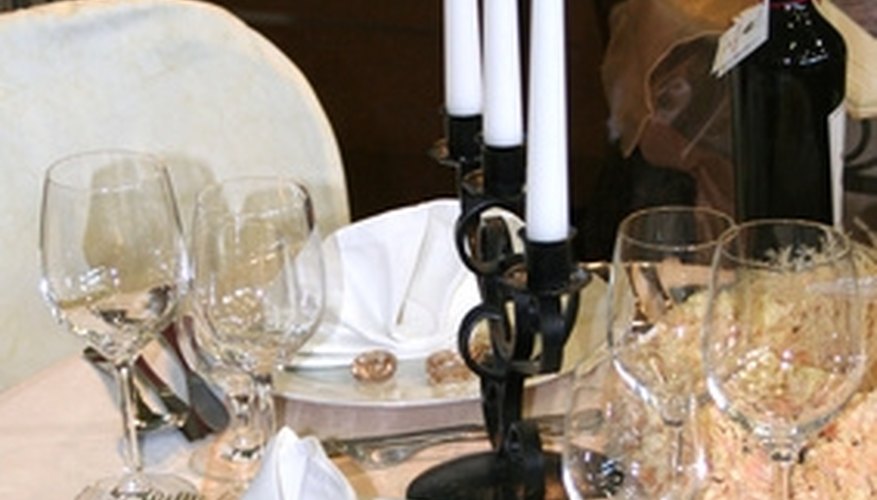 Picnic Dinner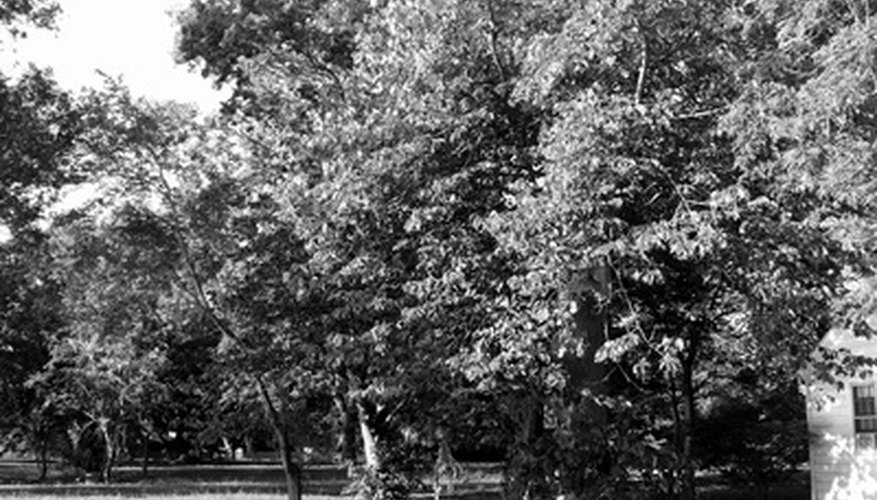 A romantic dinner doesn't have to take place at an expensive restaurant with gourmet food and wine, especially for a man. Generally, men enjoy simpler foods as opposed to gourmet hors d'oeuvres and expensive plate dinners. Packing a picnic of fresh fruits, finger sandwiches and a bottle of moderately priced wine gets your intentions across adequately. Presentation makes the scene romantic, so choosing a secluded spot near a pond, lake or wooded area heightens the ambiance of a romantic picnic dinner. Relaxing under the stars on a soft blanket while enjoying a cup of wine and some finger foods, fills you up and satisfies your man's hunger for love.
Surprise Dinner
Preparing a surprise romantic dinner for the man in your life proves effective when he works long hours. A couple of hours before he arrives home from work, set the mood by creating a romantic setting for the dining area. This includes wine, glasses and settings for a dinner for two. Sprinkling rose petals around the area and lighting candles creates sensual ambiance. Begin the meal, or order it, an hour before he arrives and serve it. Greeting a man after a long day of work, sensually dressed with romantic meal, renews aging romance and sparks new feelings.
Going "All Out"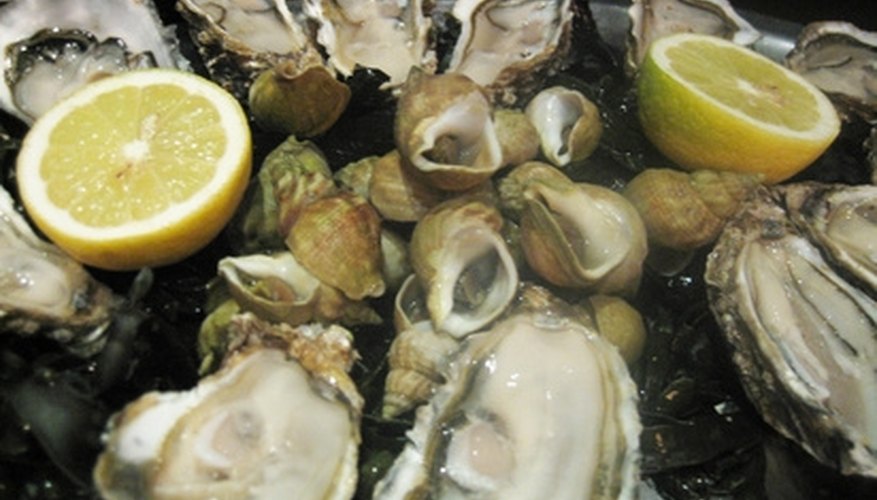 Going all out and presenting an extravagant and lavish romantic dinner for your man should mark an important occasion such as an anniversary or marriage. Make reservations at a resort or other high-quality place for your dinner and make sure there are sensual foods on the menu. Oysters are highly regarded as an aphrodisiac, so including them in an expensive romantic dinner almost seems like a necessity. For dessert, champagne, strawberries and a cinnamon apple cobbler entices your man's senses in a romantic environment.
View Singles Near You