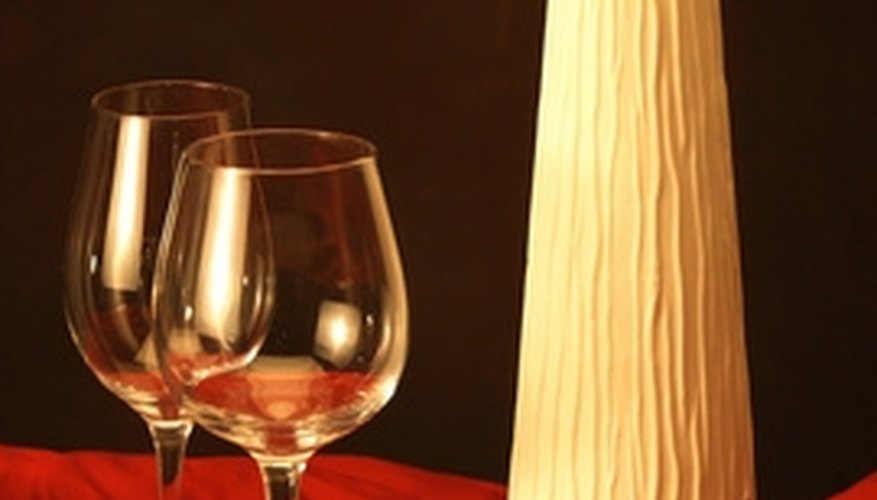 Re-visitation
If you and your significant other have been together for a while, try going back to the place where you had your first date. Even if it isn't a five-star romantic restaurant, the gesture and sweet sentimentality will more than make up for it; French fries can work just as well as filet mignon in that regard. Take things a step further reenacting the whole experience. For instance, pick her up at the front door, even if you live together.
Staying In
You don't have to be a chef to have a great romantic dinner at home. The most important thing is the mood. Scented candles, soft music and your favorite wine are great ways to get things started. Have most of the food prepped and warming, as you don't want to break the mood by rolling up your sleeves to cook. Regarding the cuisine itself, don't shy away from the aphrodisiacs, such as oysters.
Outdoor Picnic
Dining outdoors with a gorgeous sunset as the backdrop provides built-in ambiance. It is a great way to top off a perfect daytime date. Find somewhere quiet where just the two of you can enjoy the cuisine and each other. Al fresco dining at a restaurant works decently enough, but a picnic setting can give you more options. Prior to dinner, consider making the food and packing the basket together, as this can be romantic as well.
Wine Tasting
Even if there are no wineries in your area, most locales have wine clubs that offer tastings to the public. More importantly, just about all of them serve nice food in a romantic setting. Wine tastings are good in that they set the mood for you; you don't have to stress about the right music, candlelight or, well, wine. An added bonus is that unlike fancy restaurants, wine tastings tend to be slightly more casual without sacrificing any of the ambiance.
View Singles Near You