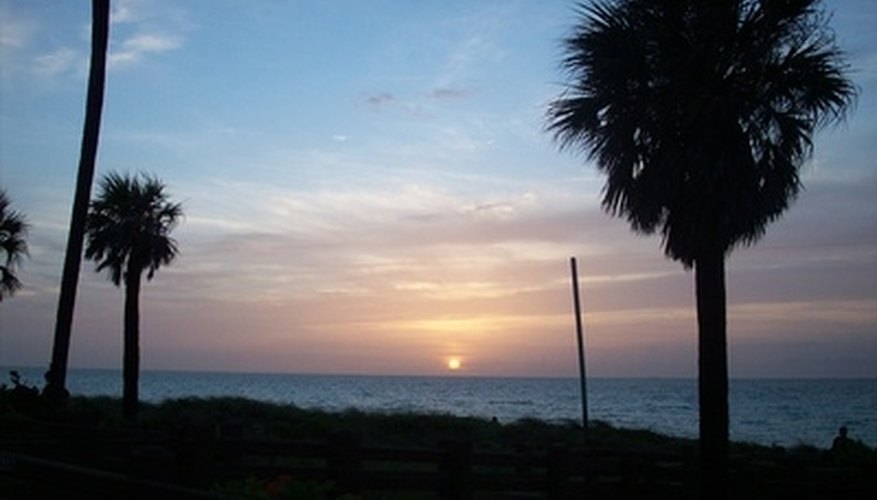 Food
Never underestimate the sensual power of food. Pack a picnic and bring it to the beach or simply watch the scantily clad beach bodies pass by as you sip on a fruity cocktail at a beach-side cafe. And since it's daytime, reservations aren't needed. You could also opt for one of the fondue restaurants, like The Melting Pot. Dip a strawberry into a chocolate fountain and feed it to your partner. Or get really hands-on and take a Cuban cooking class. Times and classes vary, so call or check the website.
The Melting Pot
11520 Sunset Dr.
Miami, FL 33173
305-279-8816
meltingpot.com
The Biltmore Hotel Culinary Academy
1200 Anastasia Ave.
Coral Gables, FL 33134
305-913-3131
biltmorehotel.com
Beach
Surf's up in Miami, especially on Miami Beach. Stroll along the sandy coast while holding hands with your someone special. Then get in the water, rent a jet ski and ride it together, or take a snorkeling trip. Grove Scuba offers daily tours, subject to weather, so call ahead and make reservation. But even if you just want to soak up the sun, you'll find miles of white, clean beaches. And for the truly adventurous, try out Haulover Beach Park or one of the other nude beaches.
Grove Scuba
3310-A Mary St.
Miami, Florida 33133
305-443-1313
grovescuba.com
Haulover Beach Park
10800 Collins Ave.
Bal Harbour, FL 33154
Miami Science Museum
Just because it's daytime outdoors doesn't mean it has to be indoors. Visit the Miami Science Center, where you can sit back and get cozy as you stare up at the stars on the 65-foot diameter domed projection screen in the planetarium. The projector accurately reproduces the stars and planets as seen from anywhere on Earth and beyond. Shows run daily. And if you're looking for something a little wilder, check out one of their laser shows.
Miami Science Museum
3280 South Miami Ave.
Miami, FL 33129
305-646-4200
miamisci.org
Winds Aloft Aviation
Soar into the air in a hot air balloon. You and your partner can share a romantic moment as you rise higher and higher in the sky. Trips start before dawn, so get up early and snuggle with your special someone as you both watch the sun rise over the Atlantic Ocean. Enjoy spectacular views of Miami, the Everglades and Biscayne Bay. As of 2010, prices start at $225 per person, which includes a post-flight picnic.
Winds Aloft Aviation, Inc.
P.O. Box 451508
Miami, Florida 33245
305-860-5830
miamiballoonrides.com
Spa and Massage
Let's face it: Life is stressful, and it's difficult to be romantic when you're tense. For many, nothing is more relaxing than a day at the spa, where you and your special someone can just lie there and let go. Get a massage or take a mud bath. A dozen spas are located up and down the coast, especially at one of the high-end hotels. You can also rent a hotel room and slip into the hot tub.
The Grove Isle Hotel & Spa
Four Grove Isle Dr.
Coconut Grove, FL 33133
305-858-8300
groveisle.com
View Singles Near You