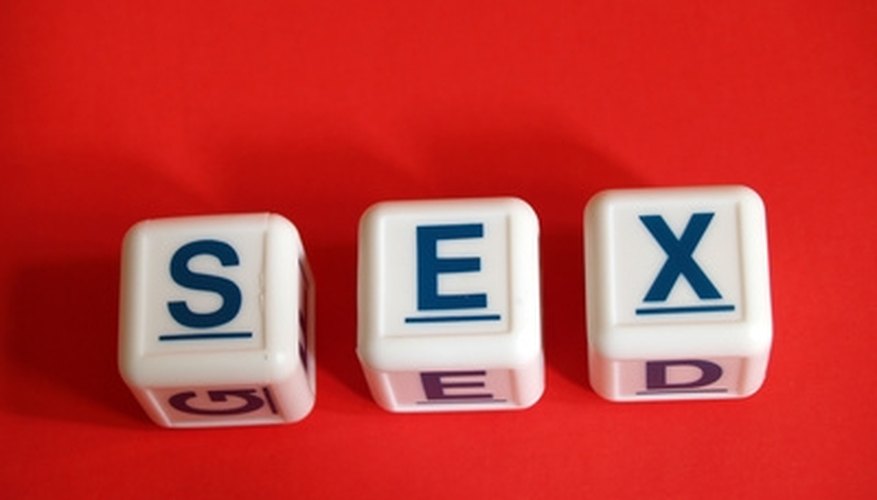 Truth or Dare
Truth or Dare is an enjoyable way to get to know your partner more. To play, ask partner to pick truth or dare. If she picks truth, ask your partner a sensual question, which she must answer truthfully. Think of questions that are secretive or meant to seduce your partner. For example, ask questions about favorite memories, past relationships and fantasies. When dare is chosen, give your partner a sexy task, such as giving a massage, kissing or a striptease. This game is simple to play, and with some imagination, it can be as sexual as you want.
Scrabble
Scrabble is a game that uses letters to create different words. To start, place letter tiles on the board. Each player chooses seven letter tiles. Each partner takes turns creating words. Each word and tile dictates the score and point values. Make your scrabble game sexier by using words that are romantic or create suggestive innuendos. Every sexy word earns 50 points for that player.
Play "Strip Scrabble" with your partner. Each time a player earns 50 points, he or she must remove a layer of clothing. The person with the most clothing still on at the end wins.
Twister
Twister is not just for kids. Twister offers a lot of contact with your partner's body. Lay the Twister board on the floor. At each turn, the player must spin the wheel and place the corresponding body part on the game board with the matching colored circle. Each player will use a body part until one player is no longer able to hold his position; if he falls, he loses the game. To make the game even sexier, have each player remove a layer of clothing before taking their positions on the game board.
Hide and Seek
Hide and Seek can become a very erotic game between adults if played in the nude. Each partner strips down. One partner finds a dark place to hide, such as a closet, while the other counts to 100. The seeker searches for her partner in the dark, using only her hands. According to TheRomantic.com, when the seeker finds her partner in the dark, it is very arousing for both.
View Singles Near You