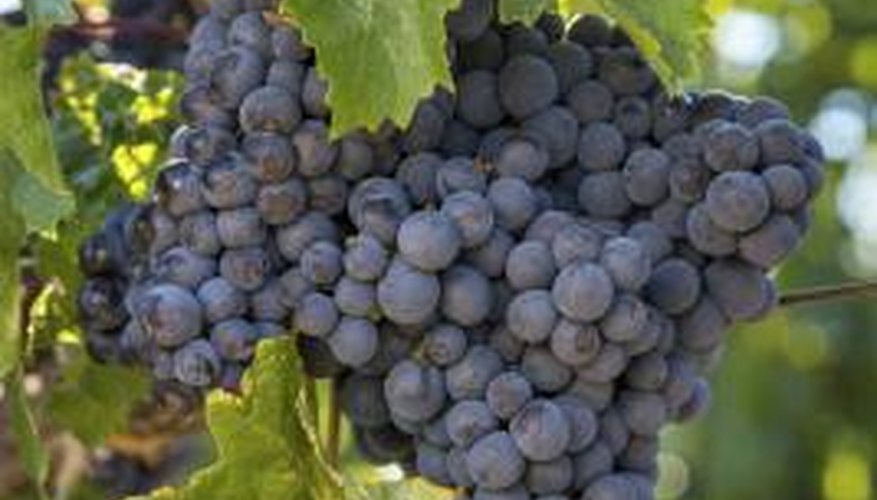 Walk Around the Plaza
The center of Healdsburg is unmistakable: Like many small towns that have gracefully aged since their birth in the mid-1800s, the Healdsburg Plaza encompasses a full block, with mature shade trees, a copper-roofed gazebo, fountains -- and, of course, countless benches from which to enjoy it all. Travel + Leisure.com included the plaza in a list of the most beautiful in the United States. It is the center around which the city orbits, and at all sides of the one-acre plaza are thriving art galleries, shops, tasting rooms and restaurants, many of which have outdoor seating.
Taste the Wine
Using the Healdsburg Plaza as a starting point, wine-lovers can begin to explore the Sonoma County wines that have been key to the growth of this region. Within one or two blocks of the plaza, in just about any direction, you encounter several wine-tasting rooms. There are some heavy-hitters here like Ferrari-Carano and Rosenblum Cellars, as well as countless smaller wineries waiting to be discovered. All told, there are about 20 tasting rooms near the plaza, all staffed with experts in the craft. And don't forget that the waitstaff and bartenders at the restaurants also have great knowledge of Sonoma wines.
Get Pampered
As picturesque as downtown Healdsburg is, so are the bed-and-breakfast inns and hotels that serve it. Many of the bed-and-breakfasts within walking distance of the plaza were built in the late 1800s, and many more have been updated in that style. Piper Street Cottage and the Honor Mansion are exquisitely appointed. For those who want more of a hotel experience and all that comes with it, the Healdsburg Inn and the Hotel Healdsburg are magnificent lodgings, both right on the plaza.
Venture Out Into the Wine Country
A trip to Healdsburg should include a trip beyond the city limits to see the vineyards and wineries that dot the surrounding coastal mountains and valleys. One of the larger viticultural areas -- and perhaps most beautiful -- is the Dry Creek Valley. Healdsburg sits at the southern end of it, and a short drive or bike ride will put you in the middle of 9,000 acres of vineyards. This valley is known for its zinfandel, but you can find just about any variety at the 70 wineries here. For those looking to bike, a bike-friendly road stretches between Healdsburg and Geyserville to the north, mostly along West Dry Creek Road.
Resources
View Singles Near You