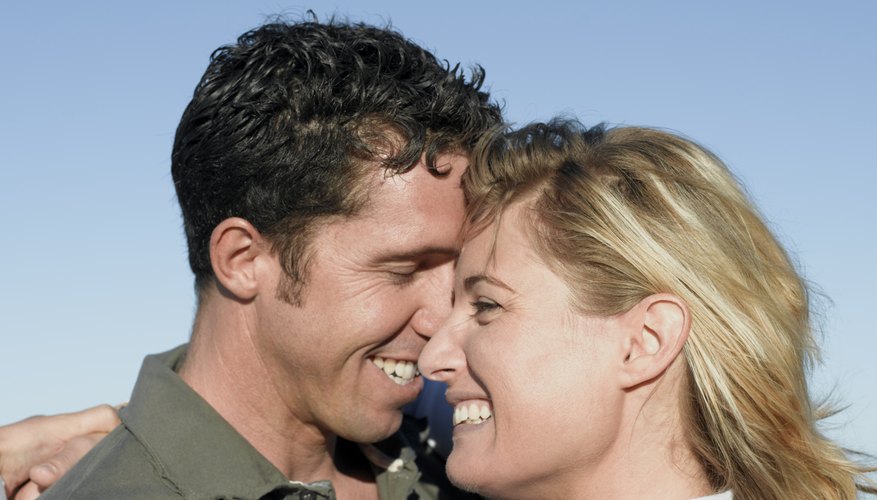 Historical Charm
Couples can step back in time as they leisurely stroll along along Nevada City's leafy downtown streets, adorned with charming homes and buildings dating back to the mid-1800s. Enjoy a cultural evening in the Nevada Theatre (nevadatheatre.com), one of these architectural gems. Built in 1865, the theater showcases plays, musical performances and movies throughout the year.
Accommodations
Couples can choose from a wide variety of accommodations including charming bed and breakfasts, inns and hotels. Some romantic choices include Northern Queen Inn (northernqueeninn.com), National Hotel (thenationalhotel.com) and the Emma Nevada House (emmanevadahouse.com). Northern Queen Inn, with its idyllic forest and garden setting, offers rooms, chalets or cabin accommodations, while the National Hotel and Emma Nevada House offer antique furnished rooms in Victorian settings.
Outdoor Activities
Natural beauty, including forests, mountains and water, surround Nevada City. Beauty and serenity at Scotts Flat Lake and Rollins Lake provide the perfect locales for a romantic picnic. The South Yuba River flows through miles of spectacular forests filled with hiking trails. The river contains several secluded swimming holes, wild rapids ideal for whitewater rafting and, if you're lucky while panning, gold waiting to be discovered.
Dining
Sample local wines from two local wineries, Nevada City Winery (ncwinery.com) and Indian Springs Vineyards (indianspringswines.com), in their downtown tasting rooms before having lunch or dinner at one of the city's independently owned restaurants. Settle into a cozy booth to enjoy a hearty meal and live music at Friar Tuck's Restaurant (friartucks.com). Couples can dine under the stars on an open-air deck overlooking a beautiful waterfall at Trolley Junction Restaurant (northernqueeninn.com), located on the Northern Queen Inn's grounds.
Holiday Activities
The setting for 2006 Hallmark Channel romantic movie, "The Christmas Card," Nevada City's downtown is magical during the holiday season when it hosts the annual Victorian Christmas festival. Trees sparkle with Christmas lights while carolers and musicians fill the air with Christmas melodies and street vendors sell delectable treats like roasted chestnuts.
View Singles Near You