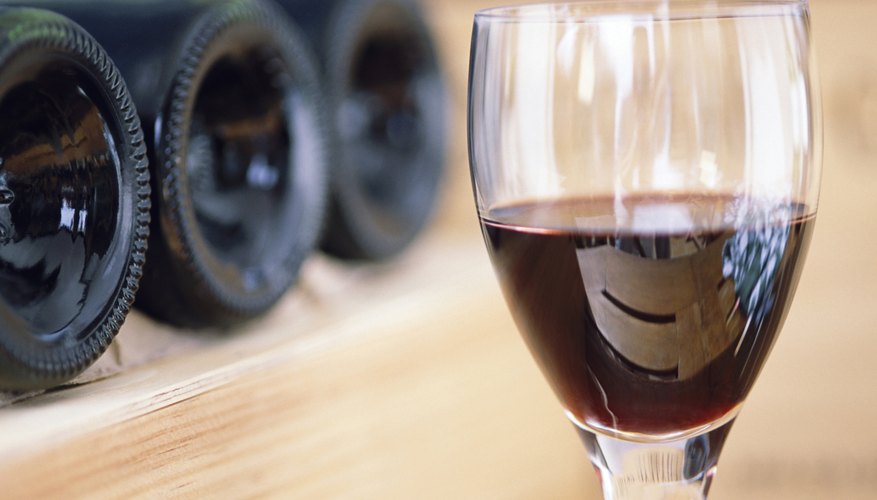 Step 1
Select a weekend. Pick a weekend when you are less likely to be interrupted by work or family. Look at a calendar and find time when you do not have to do something with the kids and both of you can take time away from work or other obligations.
Step 2
Plan to visit a winery. Learn how wine is made and how to pair wines with meals by taking a tour of a winery in upstate New York. Some wineries offer accommodations, tours and wine-tasting activities for couples. Wineries in upstate New York include Fox Run Vineyards (foxrunvineyards.com) overlooking Seneca Lake; Bellhurst Castle and Winery (bellhurst.com) in the Finger Lakes Region; and Hunt Country Wineries (huntwines.com) in Branchport. Winery tours are available in the Finger Lakes region that offer a limousine ride for two, wine tasting at select area wineries, wine glasses and a gift certificate that can be redeemed for a dinner at a local restaurant.
Step 3
Stay at a bed and breakfast. Spend quality time together at a quiet bed and breakfast in upstate New York, where the two of you can relax in a garden, take a stroll holding hands or sip champagne in a whirlpool spa. Bed and breakfasts in the area include Cornerstone Victorian Bed and Breakfast (cornerstonevictorian.com) in the Lake George area; Enchanted Manor of Woodstock (enchantedmanorinn.com); and Friends Lake Inn (friendslake.com) in Chestertown.
Step 4
Enjoy time together outside. Take a snowmobile ride through the mountains together during the winter, enjoy the fall colors while hiking, or take a boat ride to watch the sunset during the summer. Horse-drawn carriage and sleigh rides are available year-round in the Lake Placid area and evening riverboat cruises are available during the summer months on Lake George.
Things You Will Need

Internet connection/guidebooks
Car or public transportation options
Time
Sense of adventure
Tip
Be thoughtful about winery events. If you are going to be visiting several wineries, make sure you will have enough time to sober up between them (although you shouldn't be drinking that much at a tasting to begin with), or consider participating in a wine tour for which transportation is provided. Drinking and driving is never OK, and your partner probably doesn't want you to camp out in the vineyard all night.
Resources
View Singles Near You